This quarter we are featuring roers property management as q3 is a huge milestone for them each year.

conquering turnover in north fargo is always a challenge. let's learn about the process.

Stay tuned!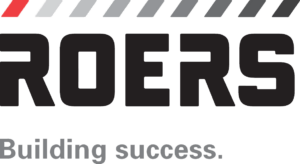 1. rcc: lashkowitz comes down
In quarter 2, we were awarded the Lashkowitz Riverfront project in Fargo, ND. Before construction of the new building could begin, the old tower needed to come down.
The implosion was scheduled Saturday, September 16th at 7am. This is what Construction Executive, David Wood had to say:
"It was amazing to watch the Lashkowitz high rise come down today. I was very impressed by the expertise, professionalism, and pride of Target Contractors while watching today. After they get everything cleaned up, Roers will have the opportunity to construct the new Lashkowitz Riverfront affordable housing. We are excited to be a part of this special project for the next generation of the Fargo community to enjoy."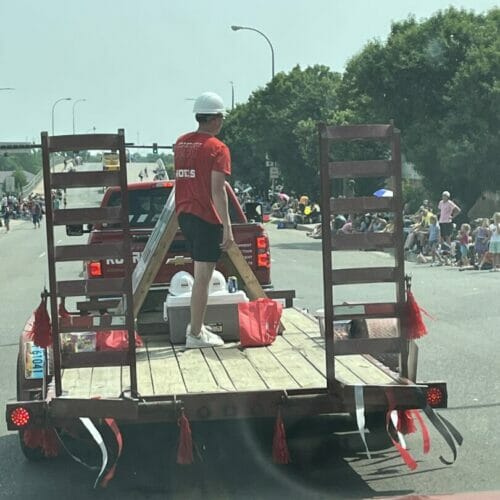 Update from Project Manager, Micah Jacobson: "The Roers Minot office is very excited as we look forward on this upcoming quarter. The completion of the Minot Fire Station #5 project is a significant milestone, and we are thrilled to witness the positive impacts it will bring to the Minot Fire Department. With faster response times and enhanced emergency response capabilities, the safety of the community will be greatly improved. 
We are also pleased to continue making progress on the Northland Health Center project in Turtle Lake, ND, and the Dakota College at Bottineau Minot CTE Center project in Downtown Minot, ND. These projects hold tremendous potential to positively impact the lives of many individuals. Moreover, we are eagerly looking forward to start work on the Western State Bank project in Devils Lake, ND, and applying our expertise to create another great building for our customer. 
Lastly, I want to express a warm welcome to project engineer Bryce Osksa, whose valuable contributions have already been greatly appreciated. Together, we are excited to leave our mark on future projects in the Minot community and its surrounding areas."
Recently, marketing has worked closely with the host of our employee store to add new items to the existing that are always available to employees! As Roers employees, you receive 50% off of apparel and the prices on the site reflect that. See our Roers Shop at the link below.
Also! It's time for a quarterly pop up shop with items are are only available for a LIMITED time! The items at the link below will be available until Friday, October 27th! Take advantage of some fun items for fall and winter!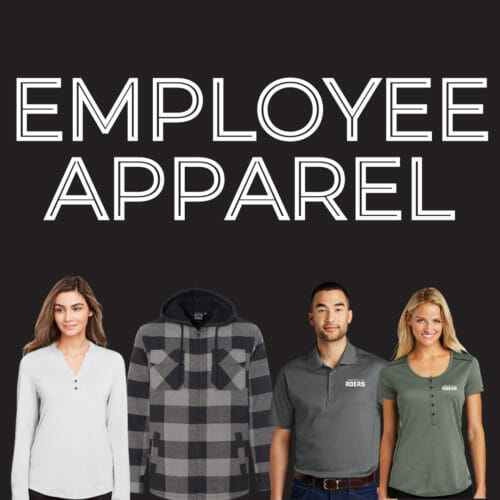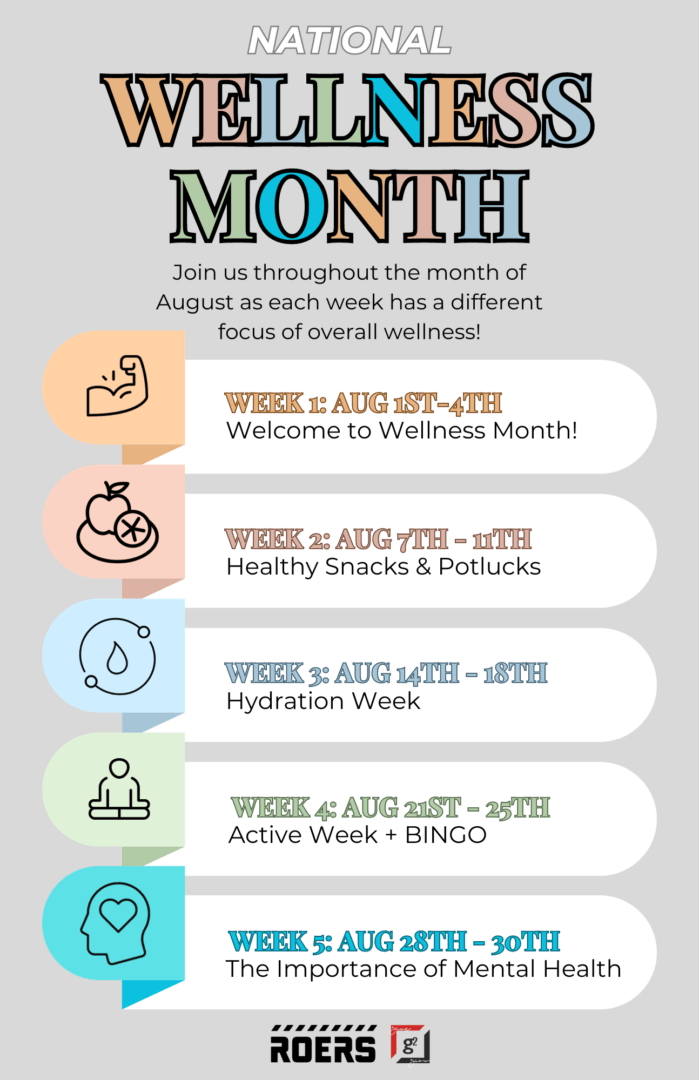 August was National Wellness Month and Roers Give & Grow Wellness Committee decided to make it a month long event for our offices. 
Week 1 we introduced the month with some healthy snacks and wellness facts.
Week 2 consisted off healthy snacks at job sites and a healthy potluck at the office.
Week 3, we focused on hydration and provided electrolyte drink mixes to the offices and also brought those mixes and waters to the job sites.
In week 4, we hosted an Active Week Bingo encouraging employees to get their bodies and minds moving. Each bingo line crossed out entered the individual in for a prize. The winner of the Active Week Bingo was Lindsey F. 
Week 5 was focused on mental health! Wellness Committee member Ivy sent out information about "box breathing" to help calm nerves and refocus.
Overall, we are happy with the employee involvement and can't wait to bring back wellness month in 2024! 
5. Newman Center Condos for sale or lease
Quarter 2 wrapped up with the Newman Condos being completed and now it's time to fill them. Roers Real Estate and Roers Property Management are teaming up in efforts to sell or lease the properties.
If you're interested in taking a look at photos or information on these condos, check them out HERE.
As a reminder, Roers Real Estate agent Anne Kallhoff offers an incentive to Roers employees. You can receive $500 OFF closing costs when buying, selling or investing in a new property. Reach out to Anne with any questions at akallhoff@roers.com.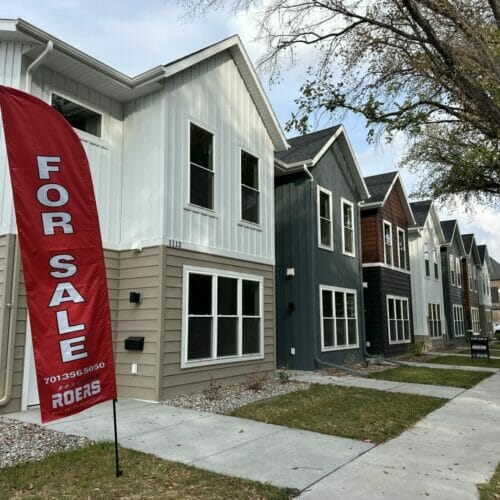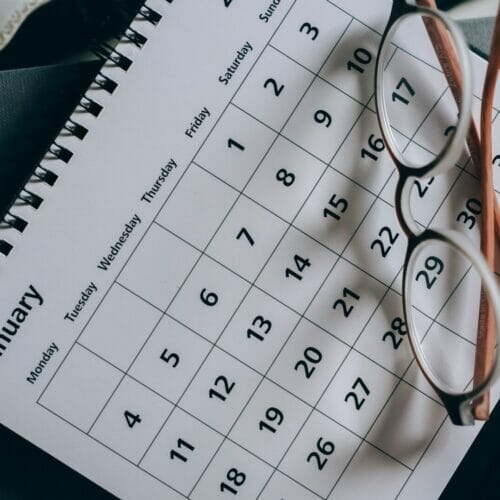 November 23rd & 24th
December 25th
Roers employees have the opportunity to refer a potential employee in return for $500, depending on how long they work at Roers. To make a referral, please complete this form and return it, along with a copy of the prospective candidate's resume, application, or both, to the Human Resources department.
You are eligible for a referral award only when you refer external candidates.
A list of current open positions can be found here.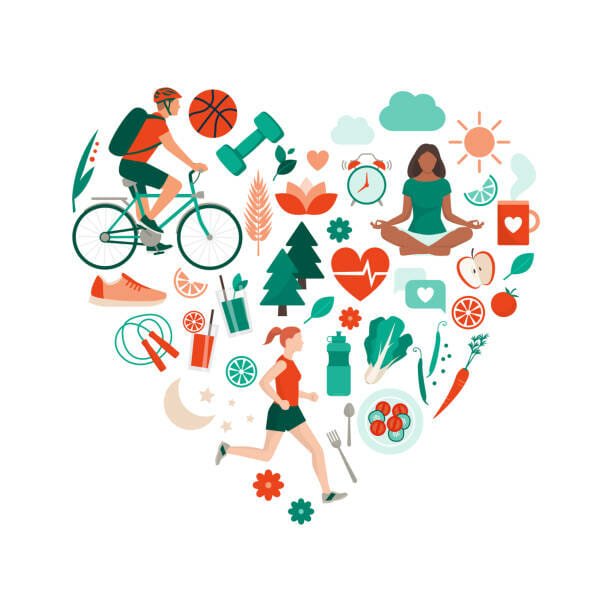 The purpose of the Wellness Committee at Roers is to provide our employees education, activities and events related to their personal wellness.  The committee focuses efforts on physical, mental and emotional health.  Some of the areas of focus include:  on-going wellness initiatives, disease prevention, substance usage, weight management, and stress related causes and outcomes.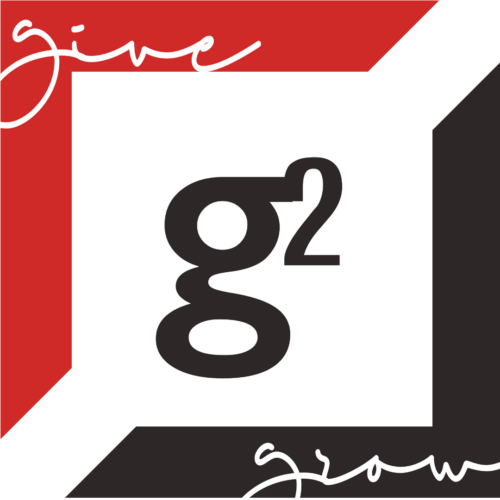 Roers is proud to be an active part of the communities in which our employees live and work. We believe in building success and strive to make the community and our company competitive and vibrant through giving back and giving often, to both our community and our employees.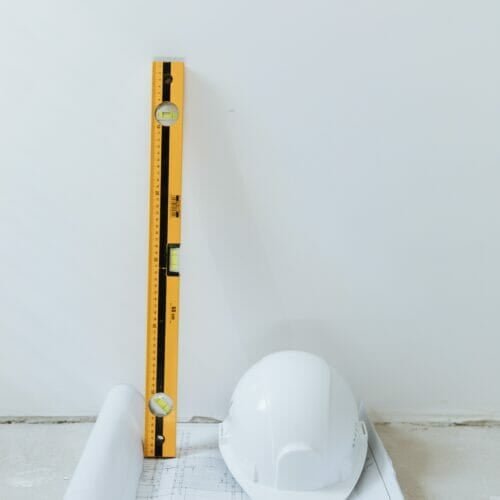 Safety Manager, Mack Buck, has been working hard to keep employees informed on how to stay safe in the fields, and here is a quarterly safety update that can be informational for all employees!
No new update for Q3 so you can check out Q2 again!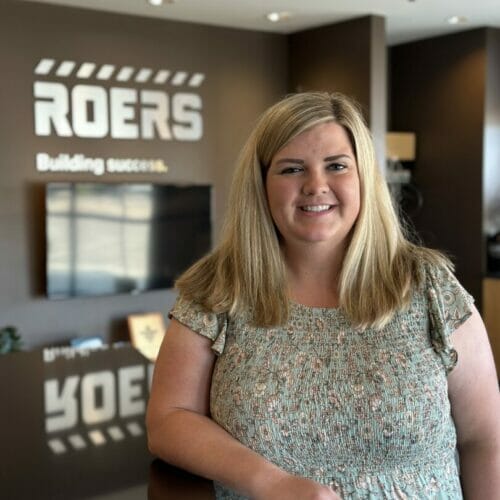 Recruitment & Retention specialist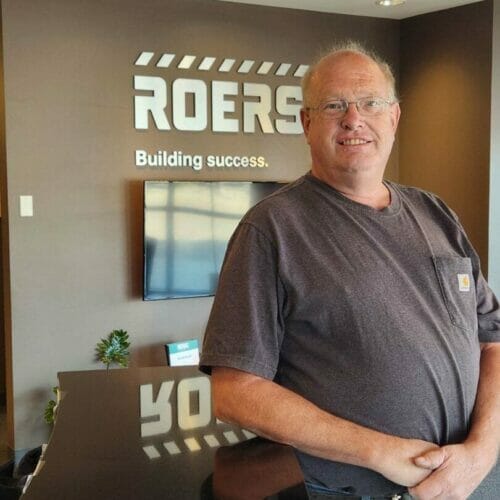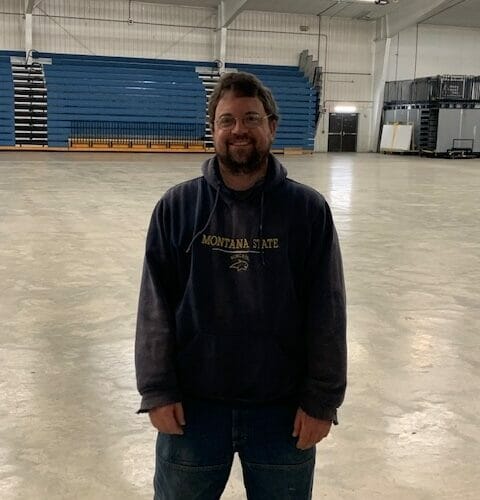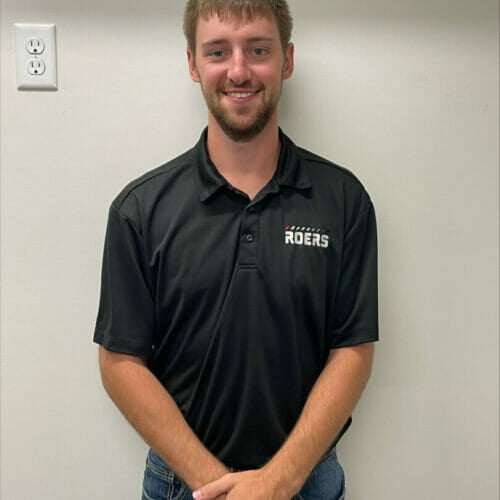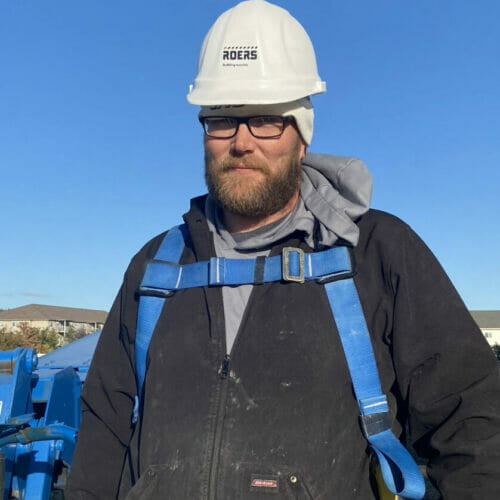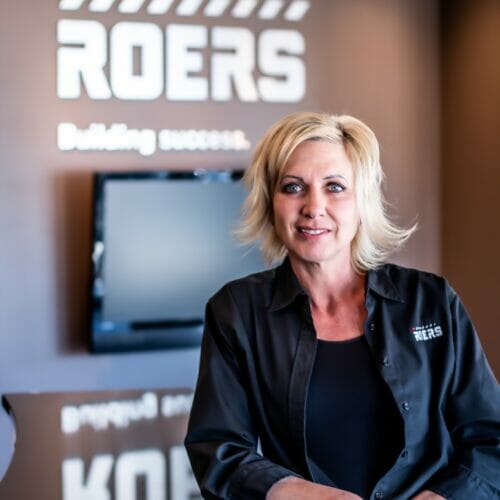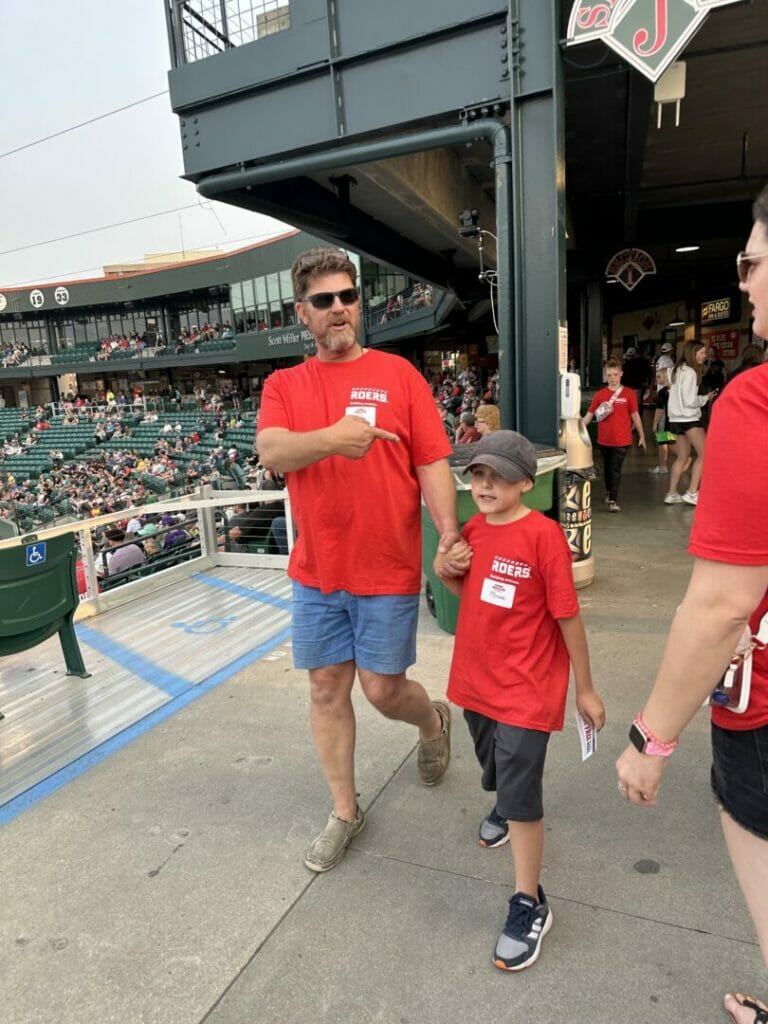 1. Introduce yourself (Name, Title, and Length of Time with Roers):
-My name is Philip Keller I am a General Superintendent serving Western North Dakota, I've been here for over 31 years.
2. What does a day in your role entail?
-There really isn't an average day, things can change fast in the field. Weather, equipment, Life in general all affect our daily operations
 A "normal" day starts with updates from the field on progress to discuss upcoming tasks, Safety and any possible equipment needs.   
Multiple walks of the site/sites throughout the day,  checking in with trades working on the project.
Daily coordination on current and upcoming work
Verifies for equipment, furnishings,
Overseeing Quality control on our work and the trades
3. What is your favorite core value and why?
-"Opportunity" can be endless with Roers, not only my story but so many others.  What better example than the recent promotions listed in April.
I've witnessed so many individuals rise through the ranks, I enjoy watching them succeed. Their successes ensure a strong future for Roers.
   I've been blessed to work under so many outstanding individuals to help get to where I stand today. I can't name them all here, But Jim, Shane, David, Rick , Lance all have had a major influence on me.
The "Experiences" I've had with them, and The knowledge they've shared,  is worth its weight in gold
4. What is a fun fact about you outside of work?
-Outside of work I enjoy working out at my favorite gym and talking about my favorite gym.
I have 4 awesome grandkids that are a joy to be around.
5. Last but not least, what is your favorite part of your position or working for Roers?
-There's nothing like the feeling of accomplishment one gets receiving a C.O. on a project, But undoubtedly My favorite thing about working for Roers is the people I work alongside.
Over the years I've seen so many go, but Roers continues to hire quality personnel, that just seem to fit the mold of who we want to work with and make going to work an enjoyable experience.  
Q3 peer recognition award winners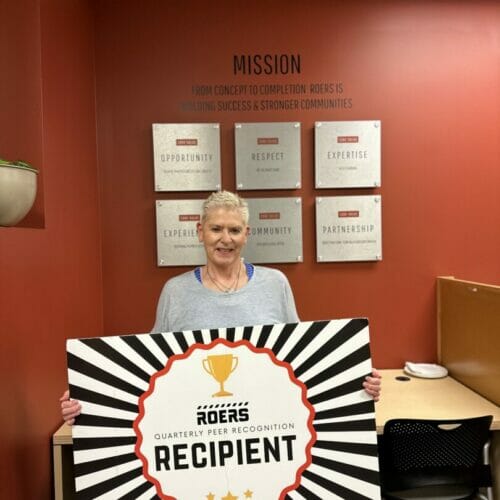 Lois has taught me so many opportunities to learn throughout the construction side of Roers. The knowledge that she holds and to teach others about it is remarkable. There are days that I am in awe because it's the little things she knows that most people do not think of. She is patient, sweet, and a beautiful person through and through. Without her, I do not think I would not know much about the Construction side of Roers and all the paperwork that is needed! She is always teaching me to do the right thing, not only with my work but with some other parts of life. If you do not know Lois, then you need to. She is truly a remarkable woman. Without Lois, I would not have grown to who I am within Roers. Plus, who doesn't enjoy her sense of humor?!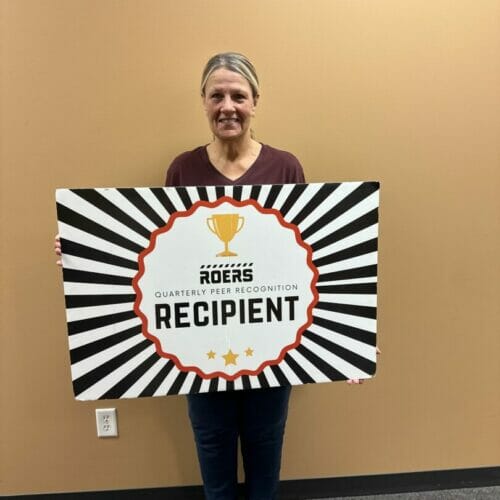 Bonnie would be a great candidate for this as she is such a team player. She is always willing to help in any area and any division. She is such a go getter. From keeping the properties looking clean to our offices to even handling snow so we can all get into work safely. She is so knowledgeable about what products should be used or if something doesn't work right, she usually has another alternative to try. She is such a value to the Roers team and very thankful for her. True Partnership is always shown when it comes to helping out!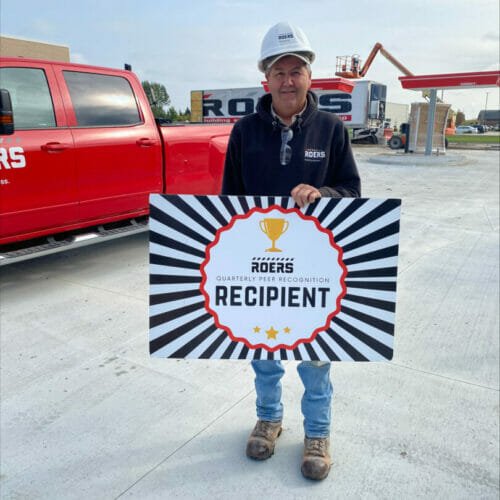 Randy has been a faithful member of the RCC safety committee for over a year now, where his presence and conversation is greatly appreciated. He keeps his sites tip-top when it comes to hazard prevention. He takes it personal when issues are found when an audit is conducted and usually abates the hazards immediately. He always says he doesn't want to get "dinged" for any violations, they make him look bad! What he actually is doing is keeping our employees safe.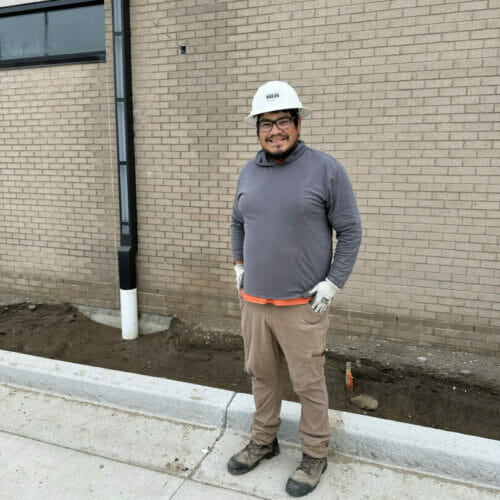 Cameron has been helping me out in Dickinson and has taken on a lead role with the guys. I can give him tasks and know that he will get them taken care of even with me not being onsite all the time. He takes the time to try and teach the guys if they don't know something. He is able to run the guys and manages them very well.
If you heard some cow bell ringing lately, it is because of the celebration of new business roers has recently been awarded.
jeremiah program office remodel
Scheel's Exterior Remodel (KA Carpentry)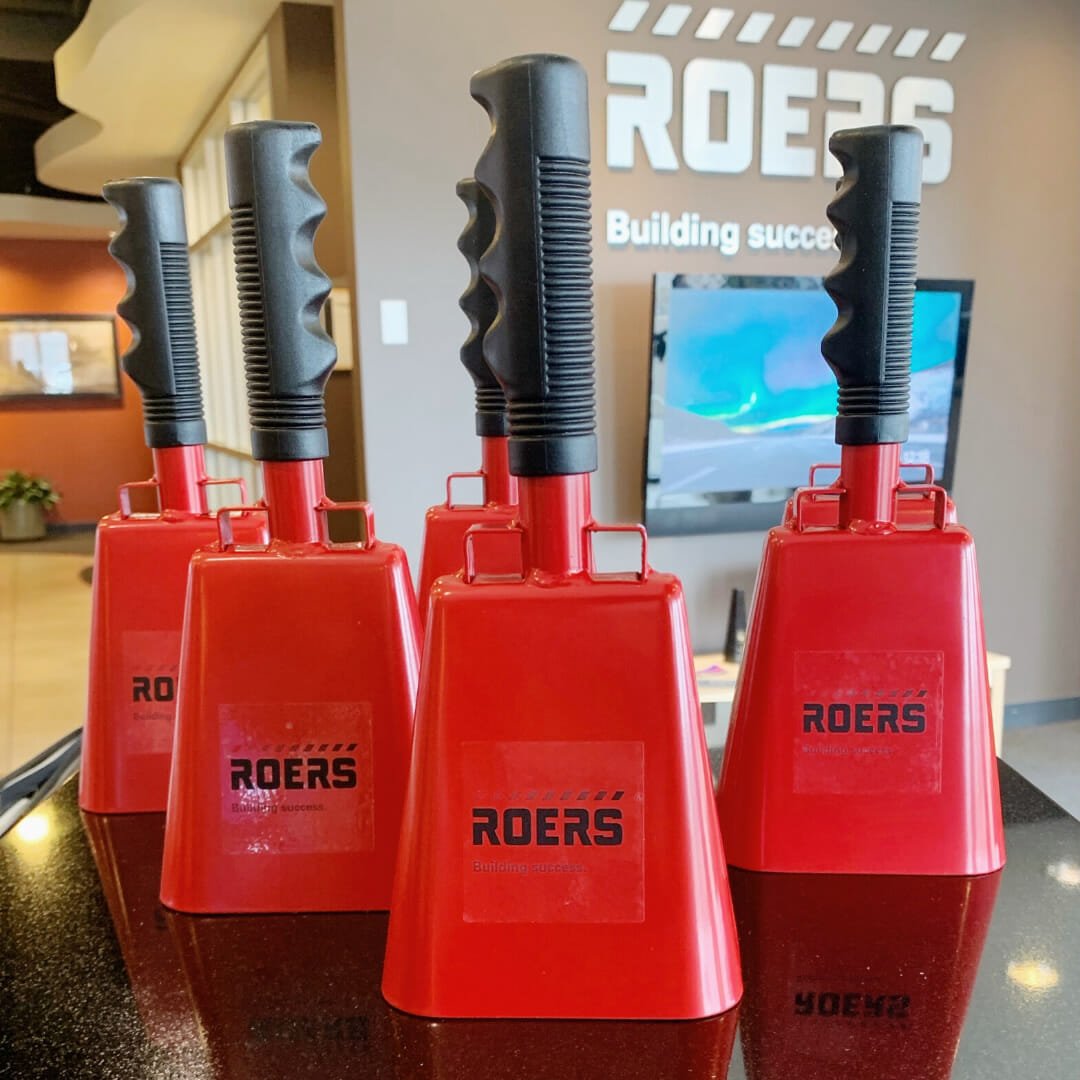 Check out how our employees have been living out our core values at work!
believe all possibilities are endless.
providing premier service.
trust that long-term relationships matter.
Opportunity
These past two weeks Alexia has been on her own out in Dickinson and has handled it with such grace. She has taken the opportunity to step up and continue to show great customer service to all of her move outs, move ins and prospects. She has stepped up and been able to complete her first lease and renewal in the HIF program. Way to kill it these past couple weeks!
Respect
Lois is my opportunity, experience, and respect to grow with the company, and she has taught me so much on the back side of the construction company! She is truly a fantastic person! If it wasn't for her, I honestly feel I would not know much about Roers.
Expertise
Ivy has grow so much in the past 6 months to be a very valuable resource of information. People in the office both here and in Fargo rely on Ivy when they have a question. She has really taken on her roll but also many additional duties with a smile and a desire to lead. It has been very rewarding to see her gain skills and confidence in here day to day talks and how valuable she has become as one of Roers team members! Thanks Ivy!
Experiences
Dave has really taken on a lot lately. We have a lot of smaller projects that are difficult to manage and prioritize. When you get busy sometimes it is hade to keep track of all of the details. This is a big Strength for Dave. He takes on over project and owner team as a partner and make sure that they have received all the needed attention to make sure that they don't feel that their project is just another project. Dave makes sure to hear them out and tackle any issue that come up. Dave is helping build a better Brand in Bismarck and provided excellent customer satisfaction for our clients in Bismarck. Thanks for all you do Dave!
Community
Last week Micah found that one of the local churches were up for sale and he had some friends that attended that church so he made some calls to make a connection. With that connection he got an opportunity to line up a meeting with the church leadership to better understand what their future plans were. He go us on a call with the leadership only to find that they own land for their future home, they are financially strong and they are looking to partner with a team like Roers. The meeting was great and we hope that this can be a future project we can land! Great work Micah!
Partnership
Lindsey & Mataya have gone above and beyond to help RCC find available units not only for the H2B guys but also for the Ukrainians not only in Fargo but also Dickinson. They have worked with David and Lisa to provide housing, essentials and continue to find ways to communicate with them and be able to help them figure out how to pay their rent and how to switch bank accounts etc. The partnership these two have shown to make all these new employees feel welcome and comfortable it outstanding! Way to go Ladies!
Stay tuned for next quarter's newsletter!