Building Success for over 45+ years
Roers has been offering construction services in  the upper Midwest since 1976. We're experts in  design and quality craftsmanship, and are known  for meeting deadlines and budgets.
We specialize in design/build services, which  incorporate our development team to lead a  project from conception through completion. We  can function independently as a general  contractor to bring your existing plans to life, and we also maintain an active presence in the  regional bid market. However you plan to use our  construction services, Roers has the staff and experience to get the job done right.
We'd love to talk with you.
Experience. Efficiencies. Execution.
We offer local expertise and full construction management services including cost estimating, equipment mobilization, logistics, scheduling, quality control and safety management.
The project team works together cohesively during the phases of the project from design, pre-construction and final walk throughs. The team creates project schedules, identifies opportunities and risks, reviews the budget and keeps the project moving forward to meet the set project goals.
Our expertise in building systems and our portfolio of projects, of all sizes, confirms our extensive experience. We provide value-add capabilities through any delivery method required for the project:
Pre-construction Services
Competitive Bidding
General Contracting
Management & CMAR
Design-Build
Negotiated Contract
To ensure all work is completed at the highest quality adhering to plans, specs, drawings and budgets, our team develops a quality control plan for each project.  A quality control manager is designated on each job site to ensure the plan is followed as well as coordinates project testing, inspections and reporting. We aim to constantly improve our means and methods to lower costs but maintain quality.
We invest in our process by implementing Procore, a construction management software program built to finish quality projects – safely, on time and within budget. This program keeps efficiency high as all subcontractors, vendors and owners can communicate in our source to keep everyone up to date on the project. With security cameras on each job site, we keep the site safe, as well as provide owners and project team members the ability to view the project progress.
Communication is at the heart of successful project. Communication helps build and maintain relationships, fosters idea sharing and innovation, strengthens teams, improves management, creates feedback loops and delivers results. We take every opportunity to communicate effectively with our team, investors, owners and subcontractors throughout all phases of the project at hand.
Safety isn't something we do in addition to work. Its how we work.  Jobsite safety is paramount to the success of each project. We maintain an extensive safety program for our employees, contractors and anyone that steps foot onto the jobsites through safety inspections and training sessions.
Through our years of experience, we have developed close relationships with over 1,000 subcontractors as well as suppliers, architects and other vendors. These relationships have developed through reliability, trust, open communication and quality. Having this network of partners, we are able to provide exceptional pricing options and quality workers for each project.
Our team has the experience and expertise in the field to perform builds in the variety of delivery methods. From laborers, carpenters, superintendents to operators, we can self-perform any project and feel confident knowing our team has the ability to successfully take the job from the ground up.
Convenient North Dakota Locations
Fargo, ND . Dickinson, ND . Bismarck, ND. . Minot, ND
We are committed to safety for our personnel and the general public in the delivery of our projects.
In the ever changing world of construction safety is the key to success. No matter how much money a project makes or how great it looks it is not successful if someone gets hurt. We are dedicated to sending everyone home safe and sound to their families each and every day. We strive every day to raise the bar a little higher so we can reach our ultimate goal of zero injuries.
In the ever changing world of construction safety is the key to success. No matter how much money a project makes or how great it looks it is not successful if someone gets hurt. We are dedicated to sending everyone home safe and sound to their families each and every day. We strive every day to raise the bar a little higher so we can reach our ultimate goal of zero injuries.
Roers maintains an extensive safety program for the safety of our employees, contractors and everyone near the project. Roers has a dedicated Safety Manager who ensures training is conducted for employees and subcontractors throughout the year so consistent safety policies and procedures are followed. The Safety Manager conducts regular site visits and provides valuable feedback on any improvements, which might be needed both for our subcontractors and our own employees. All employees participate in First Aid and CPR training. Field employees are certified to operate specific equipment as well.
Roers also has a Safety Committee comprised of employees from across the state to get firsthand buy in, real time feedback on safety matters and review additional safety procedures and training opportunities. We work closely with the Bismarck State College OSHA consultation program on job sites. As part of this program, we invite an OSHA consultation representative to visit our site, evaluate our safety methods and policies and educate on upcoming OSHA standard changes. We also belong to the North Dakota Safety counsel, Associated Builders and contractors of North Dakota and Minnesota, and the Northern Region Association of Safety Professionals.
Safety is a major priority at Roers. We hire and work with other companies that align with complimentary core values and this has been key to our success in keeping employees safe on all job sites.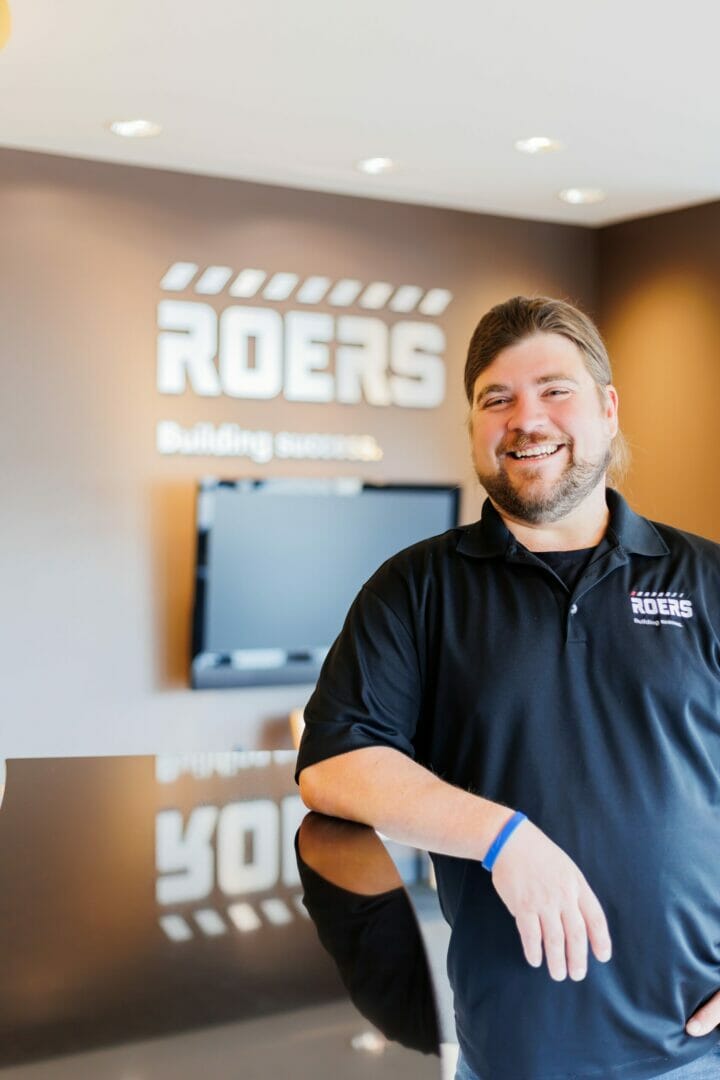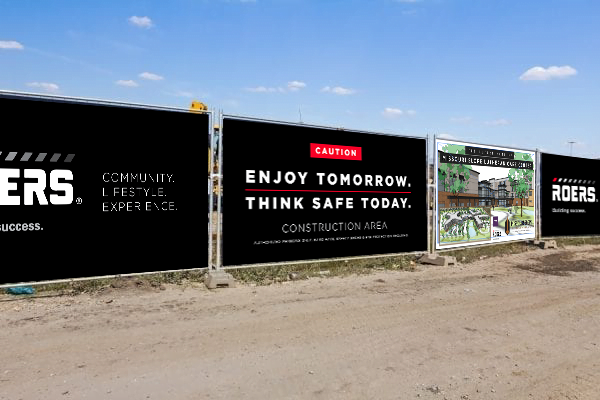 what our clients have to say
"We have had very positive experiences with Roers throughout our six previous projects. Our past projects, JL Beers(5 locations) and Vinyl Taco have been able to successfully meet our deadlines and our budgets with every project that we have completed. Roers has been very responsive and creative when any design changes or issues have come up. We hold Roers in the highest regards and recommend their services.״
Lance Thorson
JL Beers of America
"We chose Roers based upon the follow factors: Their proposal was competitive, impeccable reputation and eagerness to work with us. We have nothing but positive feedback for how Roers oversaw the project. Our entire staff was impressed with the Roers team as Roers bought into and owned the importance of building a facility to help Prairie Heights carry on its mission.״
Steve Smith
Prairie Heights
"The staff at Roers are knowledgeable, professional, easy to work with and take great pride in their work. Our project manager did a great job of working with many different stakeholders on our project. We are delighted with the results of their hard work. They have exceeded our expectations and we highly recommend them for your construction project.״
iane Solinger
Jeremiah Program
"I have had the privilege to work with Roers for the past 30 years and can speak not only of their professionalism and outstanding quality; but of greater importance their integrity. They are one of the few companies that if I had only a handshake, I would know the project or task would be completed and the commitment honored. They are leaders in their areas of expertise and innovative in providing the best service to their customers.״
Curt Biller
Strengths Inc
"We are always proud to be collaborating with Roers on any and all projects when we get the opportunity to do so. We are confident that working with Roers on projects you will be highly satisfied with their constantly exceptional completed work.״
Mike Graham
Magnum Electric
"Roers Construction Company is a solid member of the construction business community; and their reputation for excellence is also widely acknowledged throughout the region.״
Custom Aire, Inc.
Partnership at Roers is defined as "trust that long term relationships matter."  Partnerships are owners who trust us to build the project of their dreams. Partnerships is working with a subcontractor that you know is going to help you get the job done on a tight timeframe. Partnerships are working with architects, city planners and land developers on projects to build communities.
We build multi-million dollar buildings but those are built on relationships. We build and maintain relationships through communication, mutual trust, respect, honesty and commitment. By building strong partnerships, Roers has been able to build a strong network and referral sources. 
Long term relationship matter. This is what can be expected when working with Roers.