Roers is excited to announce a new Employee Assistance Program!  This new platform will provide a 24/7 support program to assist employees with the questions, issues, and concerns that face us in life.
The support through Lifeworks is available to the employee, their spouse/significant other, and any children living in the household. 
When going to the Lifeworks website, employees will log in using the generic company username and password provided, to access the educational materials.  Employees can also set up personal (private) access to the website by clicking on "Get CareNow". 
All use of the website and any 1:1 support an employee (and others) receives is confidential and specific. Personal information is not shared with Roers. 
We encourage everyone to explore this new resource!  Please reach out to Lisa Aman, Payroll & Benefits Specialist if you have any questions. 
2. minot fire department groundbreaking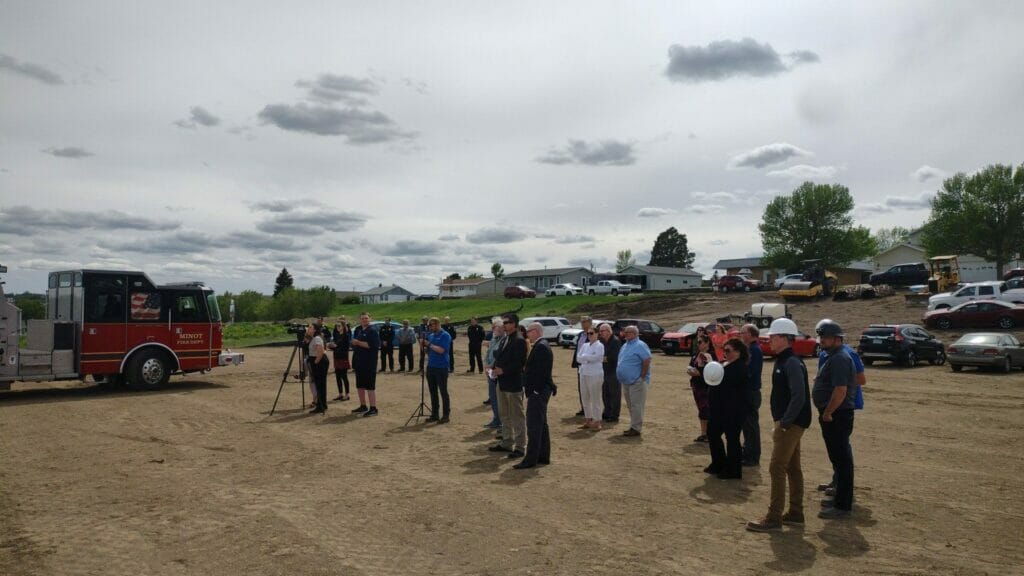 "The project  started with ground breaking. There was a nice public turn out including the mayor, council members, and a good number of fire fighters.
 At the time of the ground breaking the site pad had been built up, immediately following the site utilities started , water sewer , cutting open the street to tap in .
Currently all footings have been poured, all walls have been formed with MEPs working on sleeves through the walls, We will pour entire foundation tomorrow.
 I would anticipate the project will go well built into a one year schedule. Most of the schedule revolves around the difficulty of material availability, and shipping. The fire department is very excited about the project, my understanding was it was a hard fight for approval in that neighborhood and receive funding. When it was finally ready to go the pandemic hit, and shut things down on the city level. Not knowing if the funds would still be available in those unknown times .
 The department heads have asked if they can walk the site on a regular basis, and have been told they are welcome to do so. We feed off of their enthusiasm. It will be a functional, aesthetically pleasing building."
-update by Phil Keller
Check out the TWO news articles Minot shared about the groundbreaking event!
KX News
3. RPMR: Team Training fun
This quarter, we brought together the RPM team (residential and commercial) for some safety training! The team spent time taking a self-defense course here at the office, doing some team building activities and hanging out with marketing, and they also had another safety based training with our safety manager. 
This was a great opportunity to get the whole team together for some literal hands-on training to help keep them safe when they are on-site at various properties.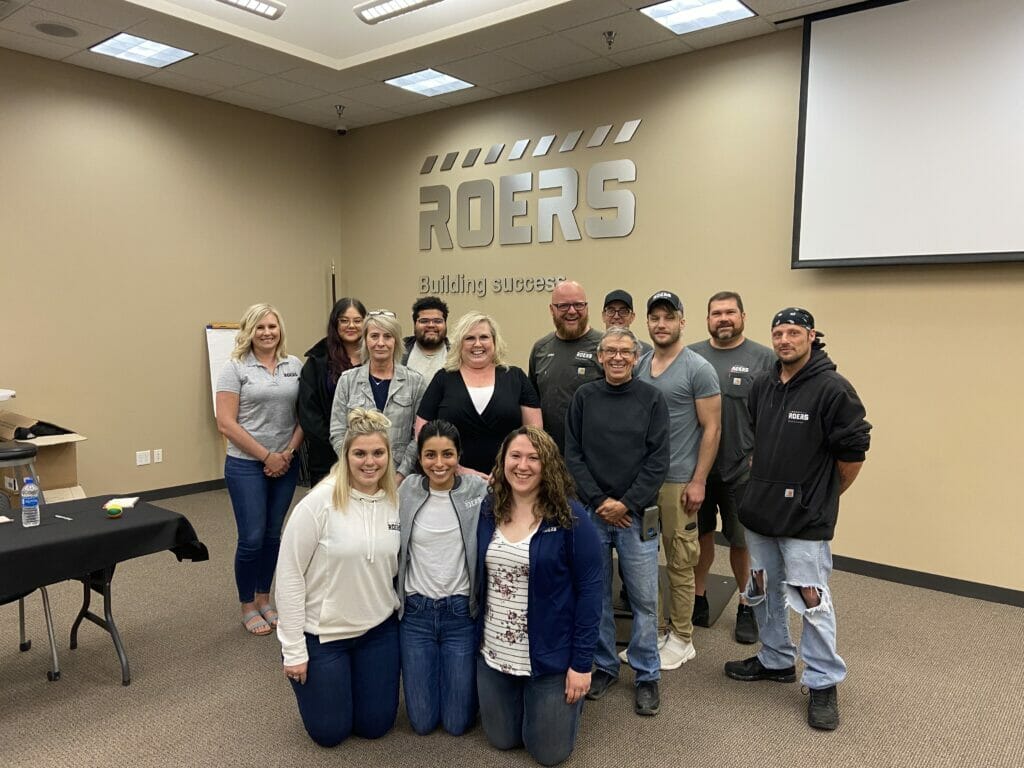 4. It's time for townhomes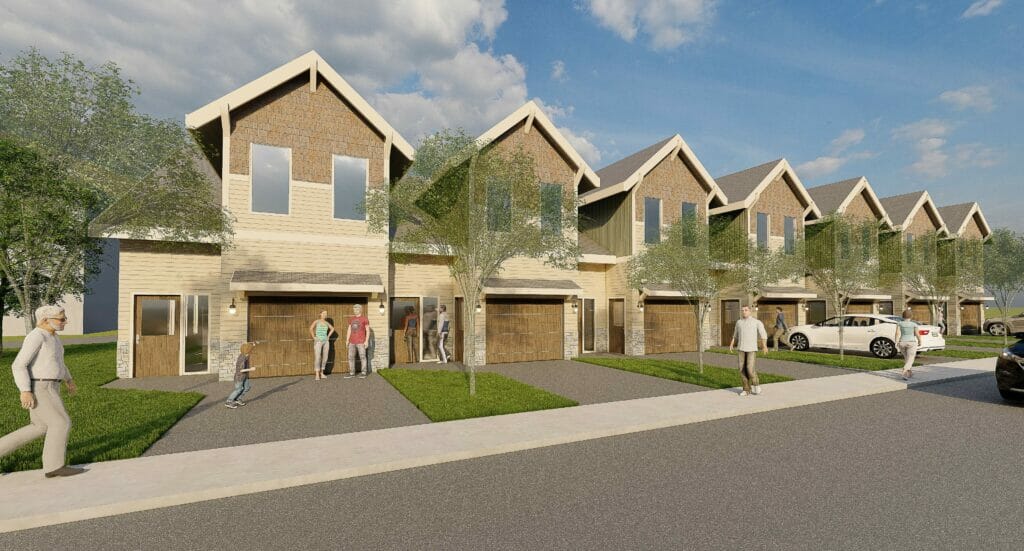 If you attended the All Company Meeting at the end of June, you know that we recently received a little bit of information regarding the townhomes that will be going up right next to The View, Newman Faith Based Housing, and the St Paul Newman Center. These 7 units are currently awaiting a finalized building permit and will start to go up as soon as the end of this summer! Final rendering coming soon!
If you are interested in reading a little more, head to the TOWNHOME BLOG.
On June 23rd, Roers hosted their annual employee picnic at Thunder Road. It was a hot evening full of food, mini golf, go karts, and fun. The following morning, we hosted our summer All Company Meeting to go over important updates, where we are standing in all divisions, and as an opportunity to hear about the importance of safety in the workplace as we listened to a presentation from Dawn Chisholm.
Read the full recap in the blog HERE.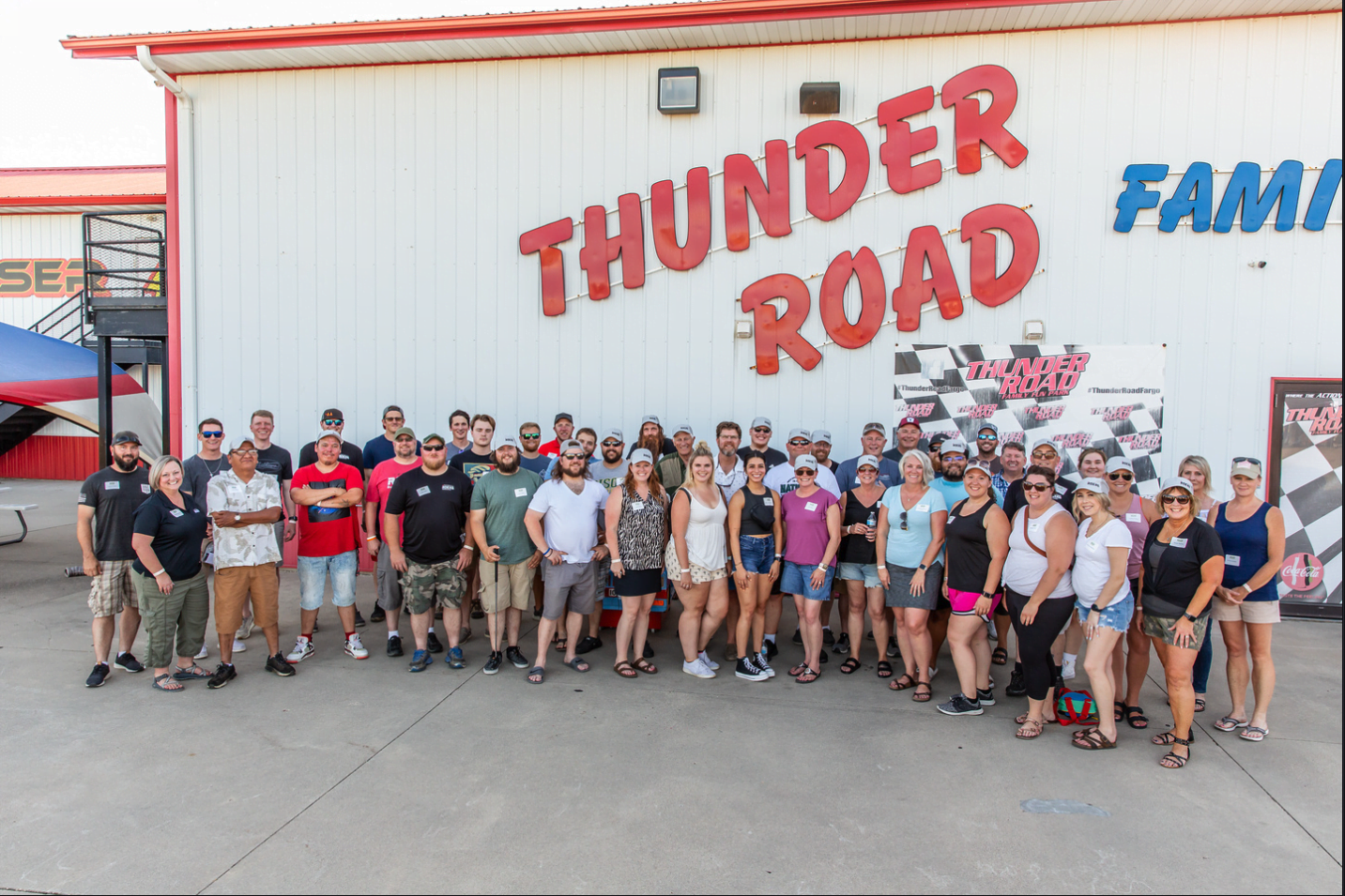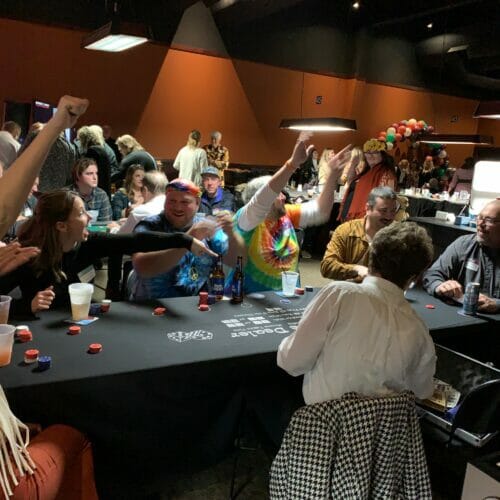 Scroll down to see this quarter's winners!
Don't forget to check out the 2021 Annual Award Winners and Years of Service recognition!
Videos for the award winners can be found here.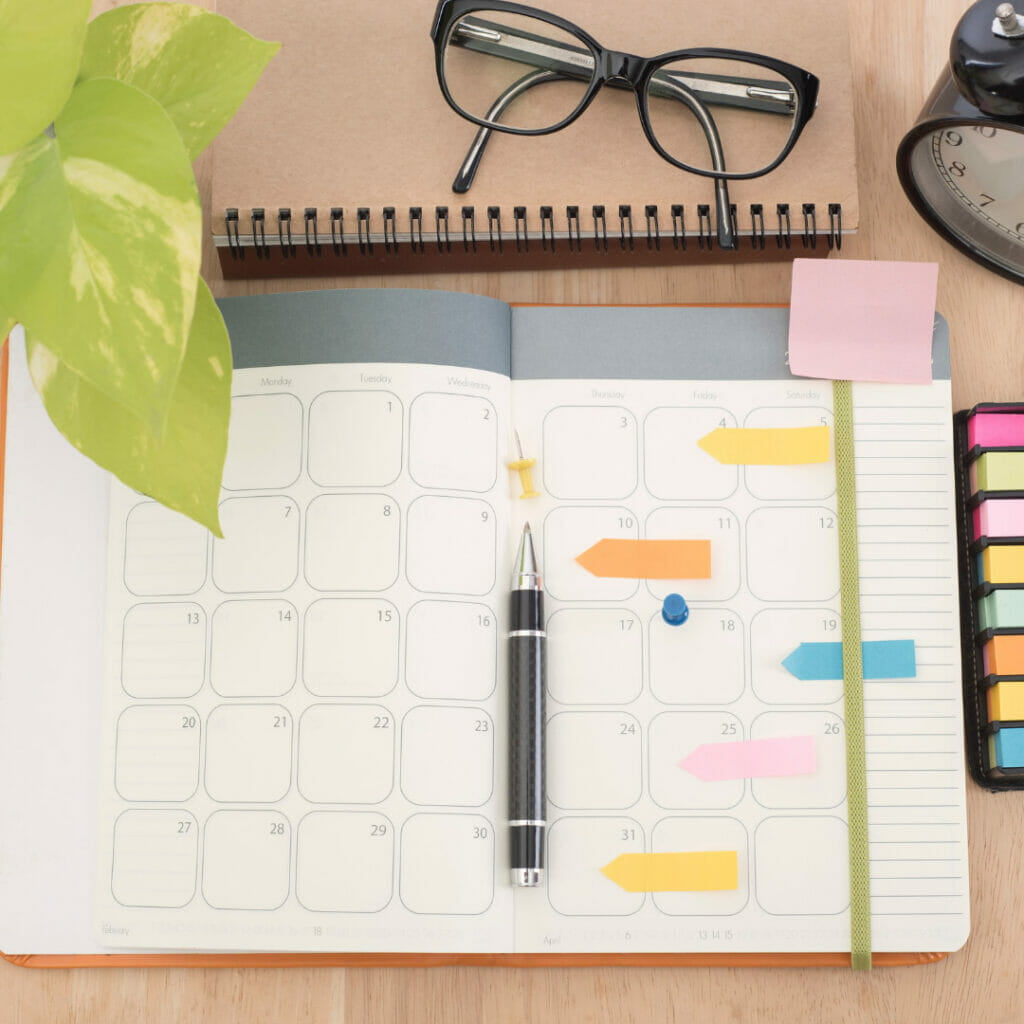 September 5th
November 24th & 25th
December 23rd & 26th
summer 2022 clothing pop-up shop
Open July 8th – July 22nd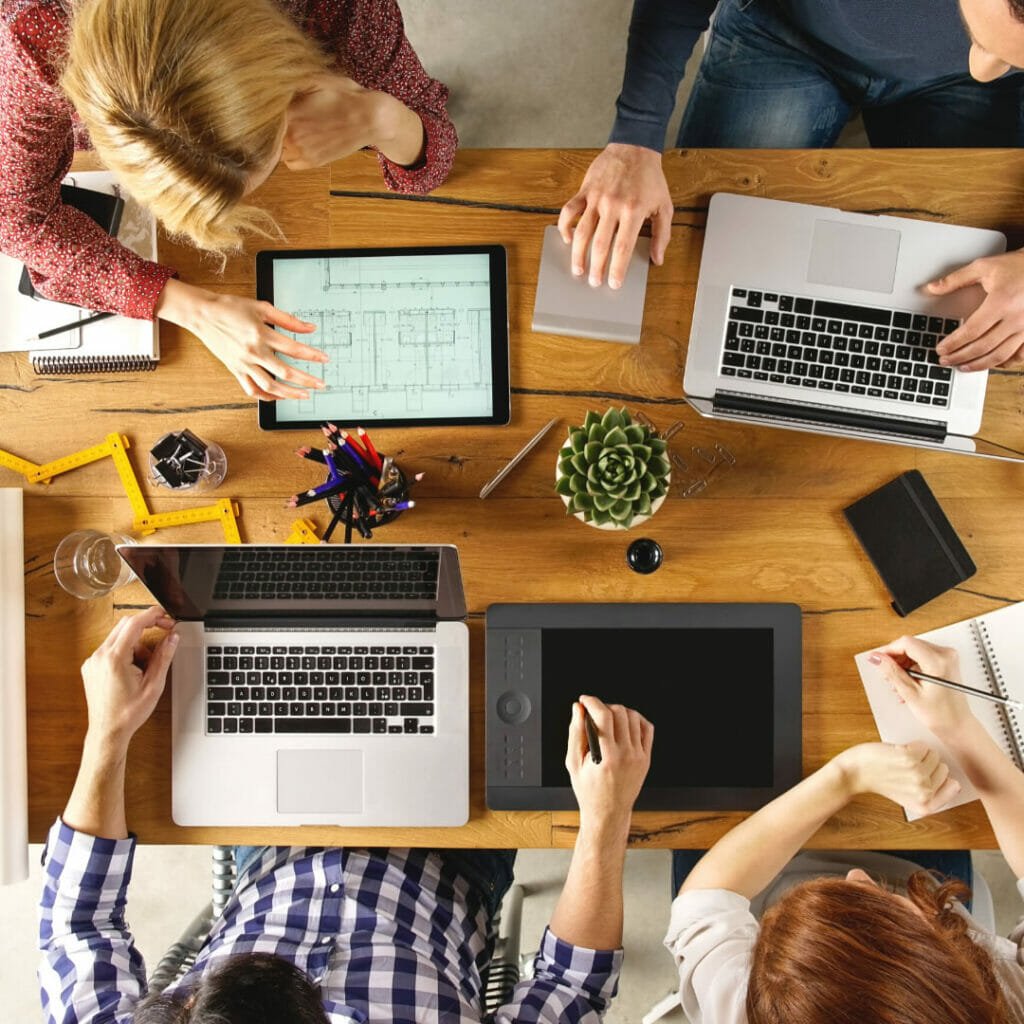 Roers employees have the opportunity to refer a potential employee in return for $500, depending on how long they work at Roers. To make a referral, please complete this form and return it, along with a copy of the prospective candidate's resume, application, or both, to the Human Resources department.
You are eligible for a referral award only when you refer external candidates.
A list of current open positions can be found here.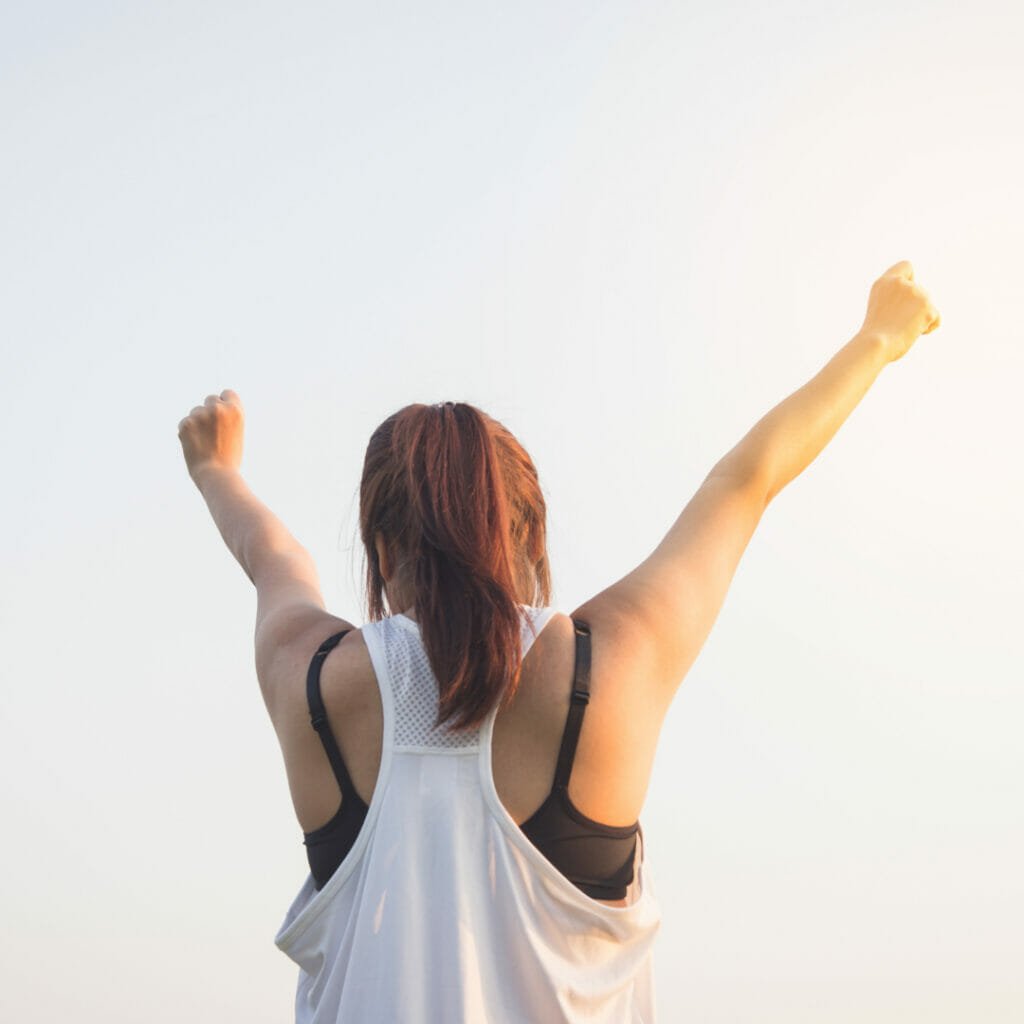 The purpose of the Wellness Committee at Roers is to provide our employees education, activities and events related to their personal wellness.  The committee focuses efforts on physical, mental and emotional health.  Some of the areas of focus include:  on-going wellness initiatives, disease prevention, substance usage, weight management, and stress related causes and outcomes. More information on 2022 coming soon!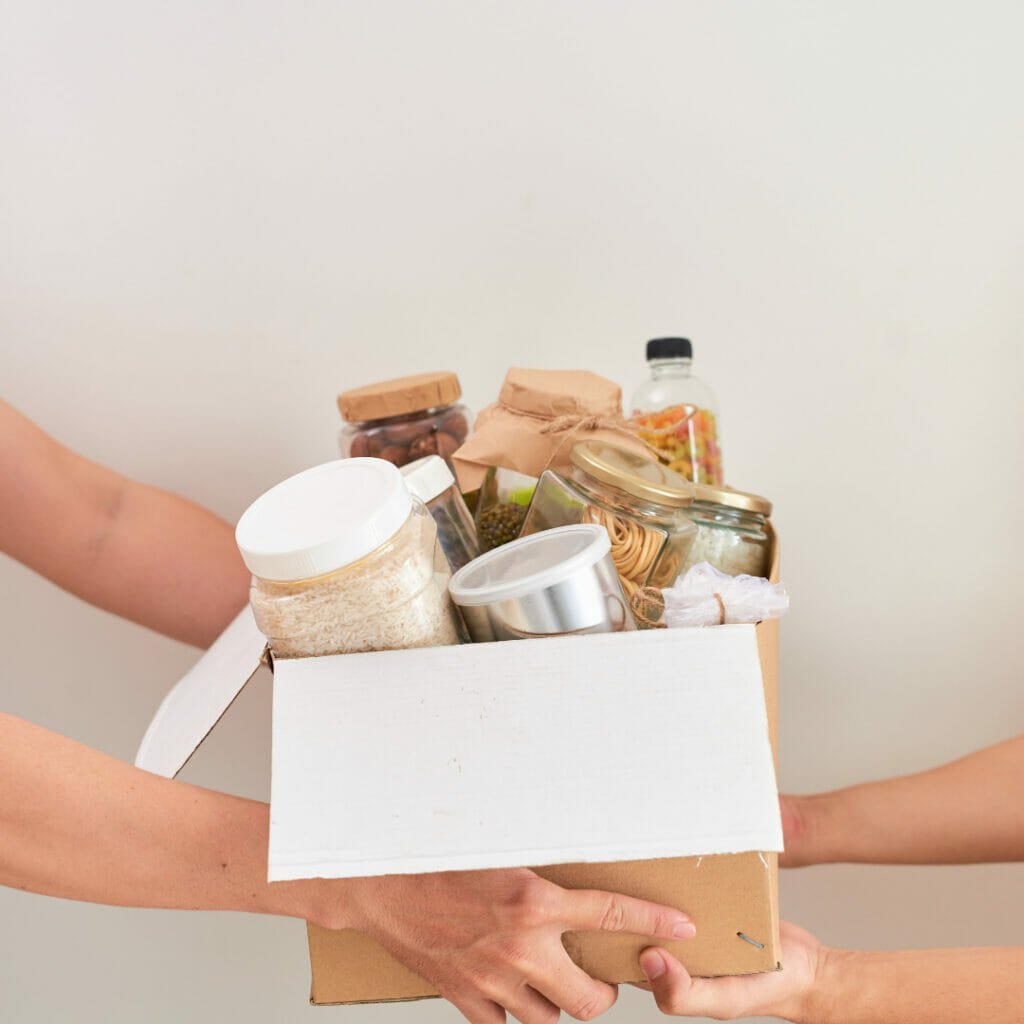 Roers is proud to be an active part of the communities in which our employees live and work. We believe in building success and strive to make the community and our company competitive and vibrant through giving back monetarily and volunteering. To complete the Roers Charitable Giving Donation Request form, click here.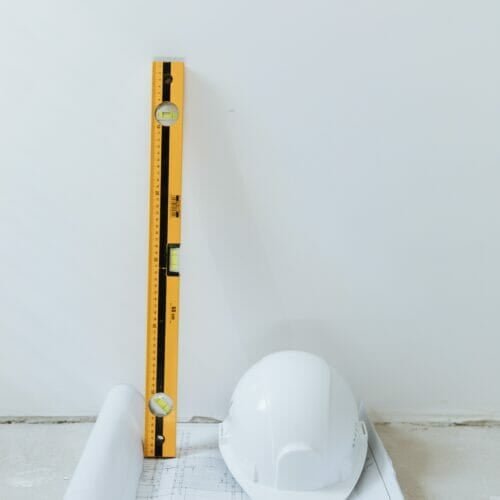 Our Safety Manager has been putting out monthly newsletters for you and we are bringing a quarterly safety update as well as giving you a spot to come view all past safety newsletters!
Click HERE for the new segment!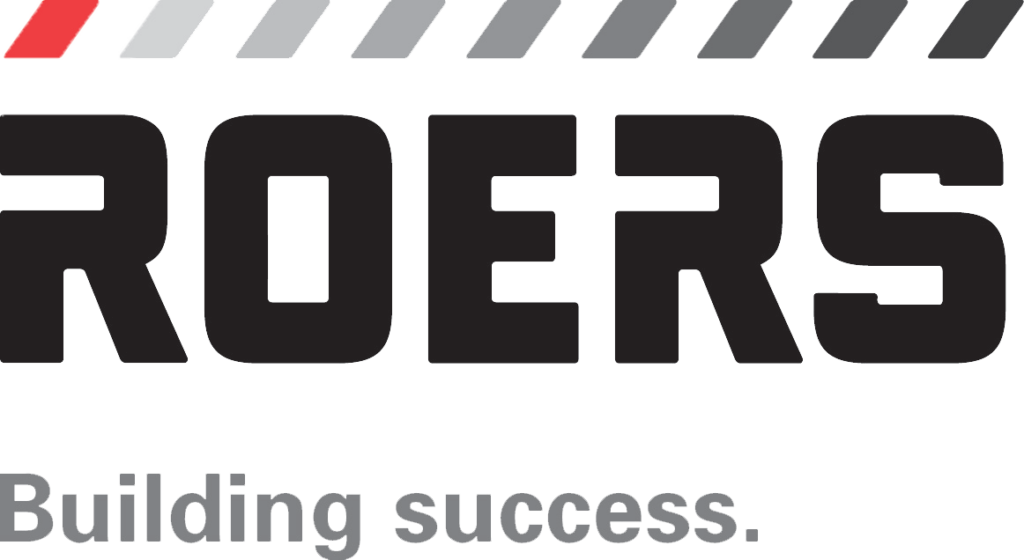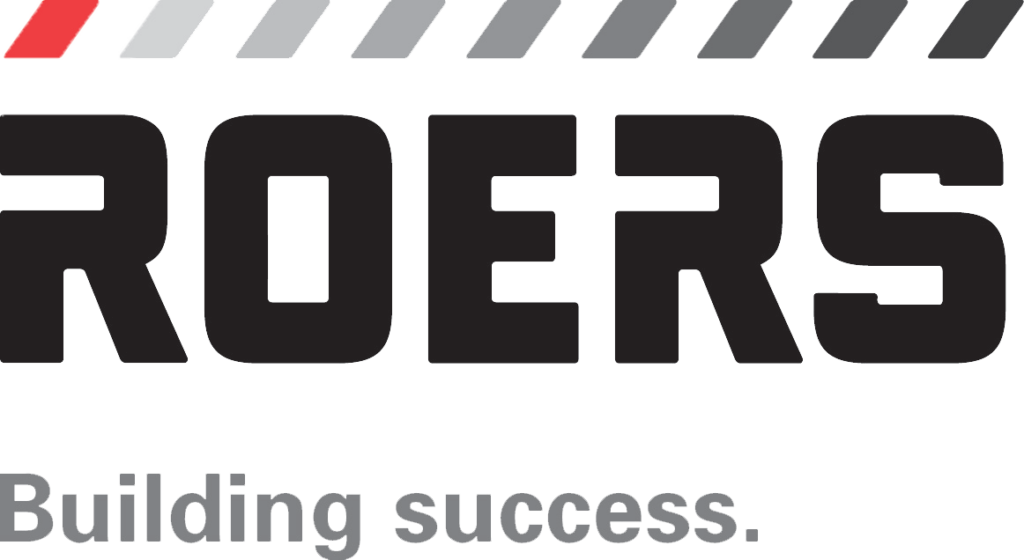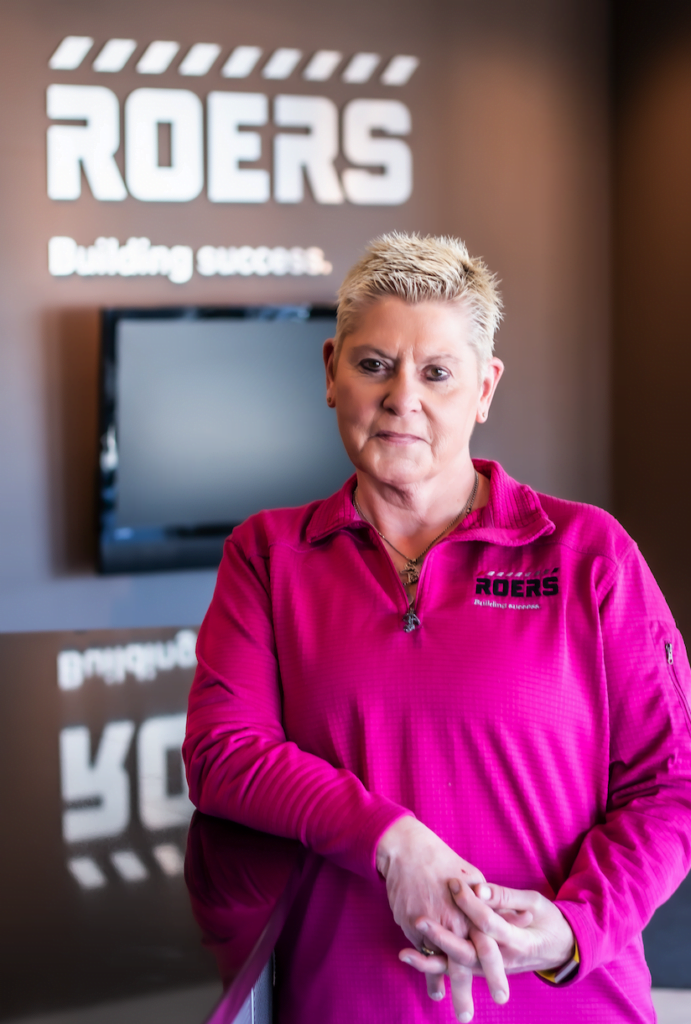 1. Introduce yourself (Name, Title, and Length of Time with Roers):
-Lois C. Eid, Contract Administrator, 8 years
2. What does a day in your role entail?
-I spend my day writing contracts and change orders for both the East and West Divisions and getting the necessary paperwork (I have the contracts and forms color-coded so I don't get them mixed up) so subs/vendors receive payment when authorized by the PMs. I also clear lien waivers and research incomplete check run reports for AP.
3. What is your favorite core value and why?
-I have two that are close, but I have to choose opportunity. I appreciate that Roers supports and is interested in my outside hobby, knowing my dog competitions are essential to me.
4. What is a fun fact about you outside of work?
-I worked at Erie Mining Company in Hoyt Lakes, MN to help pay for college.
5. Last but not least, what is your favorite part of your position or working for Roers?
-My favorite part of my position is working with both Divisions of the Company. 
Q2 peer recognition award winners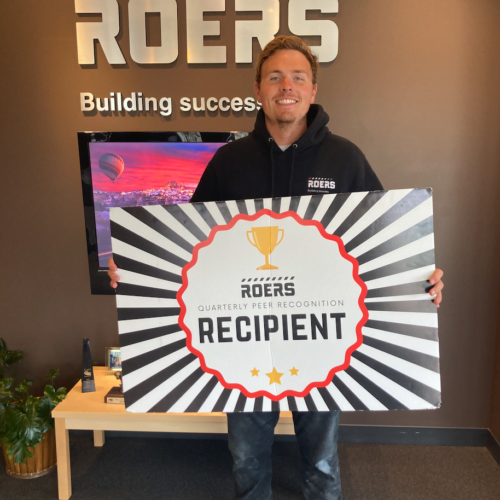 Broc goes above and beyond when it comes to safety. He is great about recognizing concerns and will correct them right away. He turns in multiple near hit reports almost every month and calls when he has questions concerning safety issues.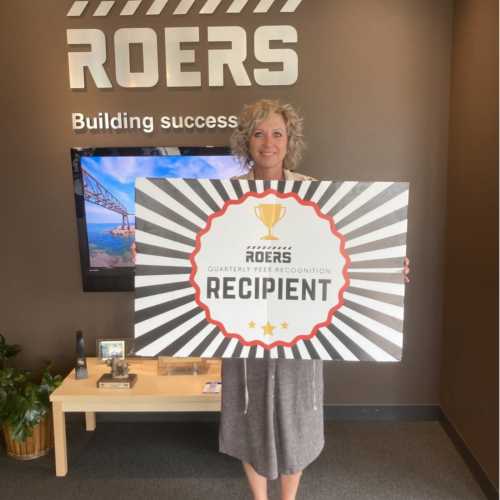 PAYROLL & BENEFITS SPECIALIST
Lisa has had a lot of challenges with the switch to and from a new payroll system. Even though she is under tremendous stress some days, she still treats people calling regarding issues with dignity and respect. Lisa knows her job very well and is able to solve any issues that have come her way.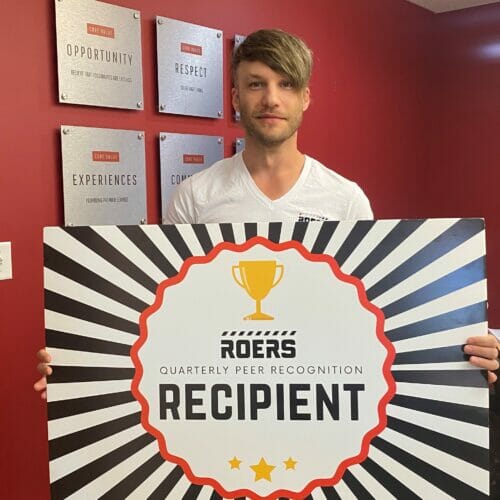 I've only really met Ben once in his time with Roers, but he is respectful to those around him and seems like he would be great to work with in the office. He has a calm and confident demeanor and seems to be a team player as he's always willing to do whatever task is presented to him. As a resident I would feel comfortable and confident in him doing maintenance within my unit.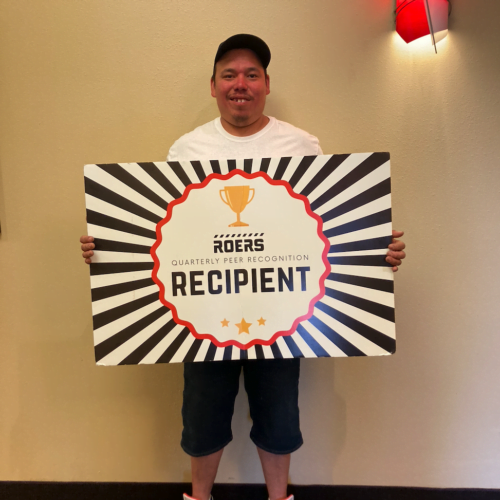 Randy is a hard worker that can take on any given task. If he doesn't have prior experience, with it he's able to complete with minimal instruction and finish in a timely manner, He is eager to learn. He has family ties that make travel difficult , but is willing to take the necessary steps to help on the road when needed.
If you heard some cow bell ringing lately, it is because of the celebration of new business roers has recently been awarded.
medora wildhorse apartments
Terrace Interior Renovation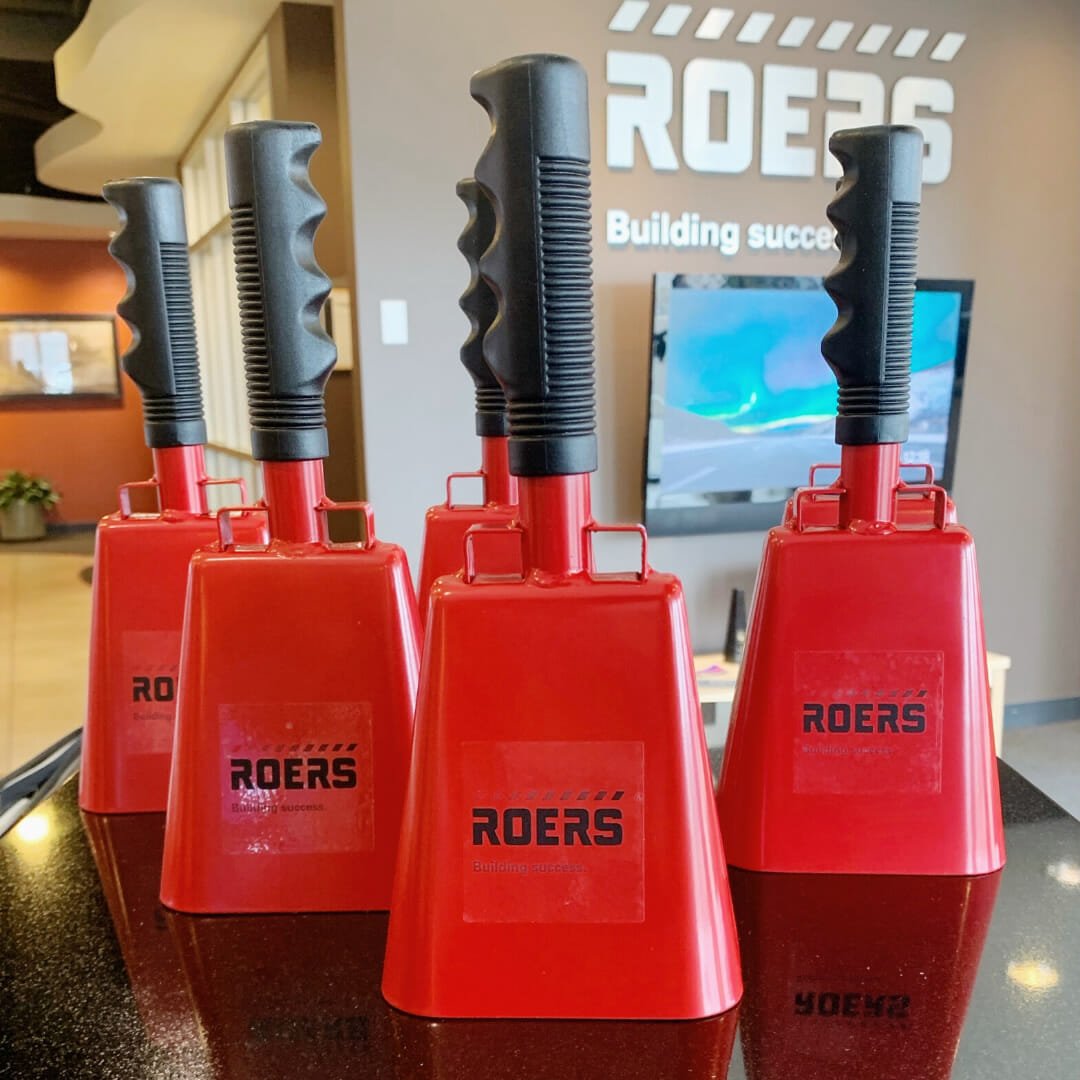 Check out how our employees have been living out our core values at work!
believe all possibilities are endless.
providing premier service.
trust that long-term relationships matter.
Opportunity
Scott & Lisa and the HR team have spent numerous hours on a new HR system. The system presented numerous issues for the company and therefore the decision was made to go back to the previous system. There hard work is much appreciated and the hard decision comes with a great deal of "respect "and we have the "opportunity" to find what will work best for the company in the future.
Respect
Dustin Fisher loaded up a roers vehicle and trailered it down to Alexandria, MN for Shane this past weekend as his broke down. He and his wife then towed his truck all the way back to Bismarck.
Expertise
With the staff changes, we have had a lot of account errors and Angie & Mataya have just dug right in and helped get to the bottom of what is going on and if items pulled correctly from our old software.
Experiences
Alicia is currently partnering and helping RCC with translating the new construction crew that is coming from Honduras. She is even going to travel to the airport to help pick up the guys when they arrive to help make sure the process goes smoothly!
Partnership
When preparing for the company picnic, the committee needed some last minute help setting up and with registration as our external volunteers didn't show up as anticipated. We had three people (other than the small committee) that stepped up and helped us – Andrew St John, Scott Wirth and Ronda's husband, Eric Klubben. Their help was so much appreciated and it helped us still provide a great "experience" for all of the picnic attendees. Thank you for your help!
Check out the fun and exciting things our employees feel like bragging about from this quarter!
NEW NEXT QUARTER!
Here is an opportunity to share something you are excited about happening outside of work. 
New baby? 
Kids sports team win? 
A fun action shot with friends?
New puppy?
Anything you feel like mentioning and bragging about, send it our way!
Submit your "brags" to brenna at blachowitzer@roers.com
Stay tuned for next quarter's newsletter!