Roers Property Management strives for to provide a premier experience for our residents. We offer the best amenities and not to mention the best locations for our residential properties. If you chose to refer a friend to live at one of our residential properties and they sign a lease, you can receive $250. Below are 10 reasons why you should be referring your friend. Check it out!
Reason #1 – You get free money! All you must do is refer a friend and make sure they sign a lease with one of our properties. After that is all done you can go online to the refer a friend form. How easy is that?
Reason #2 – You and the one you are referring both get to enjoy the amenities. Many of our residential properties have some amazing amenities such as a fitness center, lounging area, study rooms, social events, outdoor grilling, 24/7 maintenance and so much more.
Reason #3 – Use the $250 toward your own rent. When receiving the money, you can always put it away for when you need to pay rent. Or, if you like to shop… Why not use it toward that.
Reason #4 – They will feel safe in their new home. All our properties have secured access along with 24/7 maintenance. If you run into an issue, one of our maintenance crew members is one call away. Even if you have a problem on the weekend, they will still be there.
Reason #5 – Loyalty Club Member Perks. When living
at a Roers property, residents get amazing discounts with some of our local businesses. Some of the businesses we have partnered with are The Shack on Broadway, Mojo Fit Studios, Insomnia Cookies, Suntana, Herd & Horns, and many more.
Reason #6 – Residents get to take part in some of our cool events & giveaways/freebies. A few of our favorite events are cereal bar, food truck night, national bagel day, give a pie – get a pie, and many more!
Reason #7 – Many of our properties have all-inclusive amenities, one bill no bull. No need to pay extra for water, cable, and WIFI. How nice would it be to not have to guess how much your rent is every month?
Reason #8 – Roers is the Official Housing Sponsor of NDSU Athletes. We have a wide variety of properties that students love and not to mention, we offer some amazing amenities. Thank you NDSU Athletes for trusting us with your living experience.
Reason #9 – Our maintenance crew is there to help with any assistance. Whenever you submit a request, our team is there to help. It is just as easy as it sounds.
Reason #10 – The MAT Bus system comes near each of our properties in Fargo. Do you need a ride to one of the colleges? Or maybe around the Fargo area? The Mat Bus has you covered. No need to worry about the expense of gas.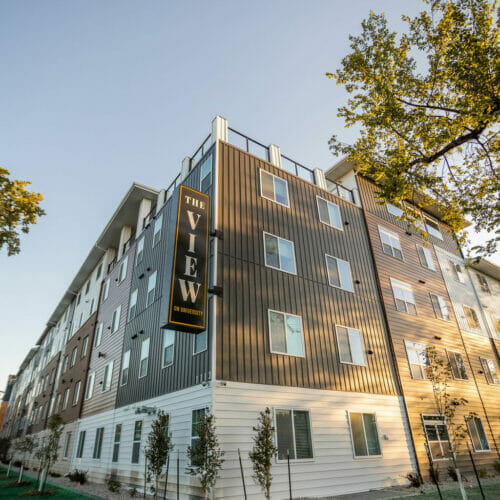 For more information contact our leasing team at 701-356-RENT or visit our website for details on all of our great properties.