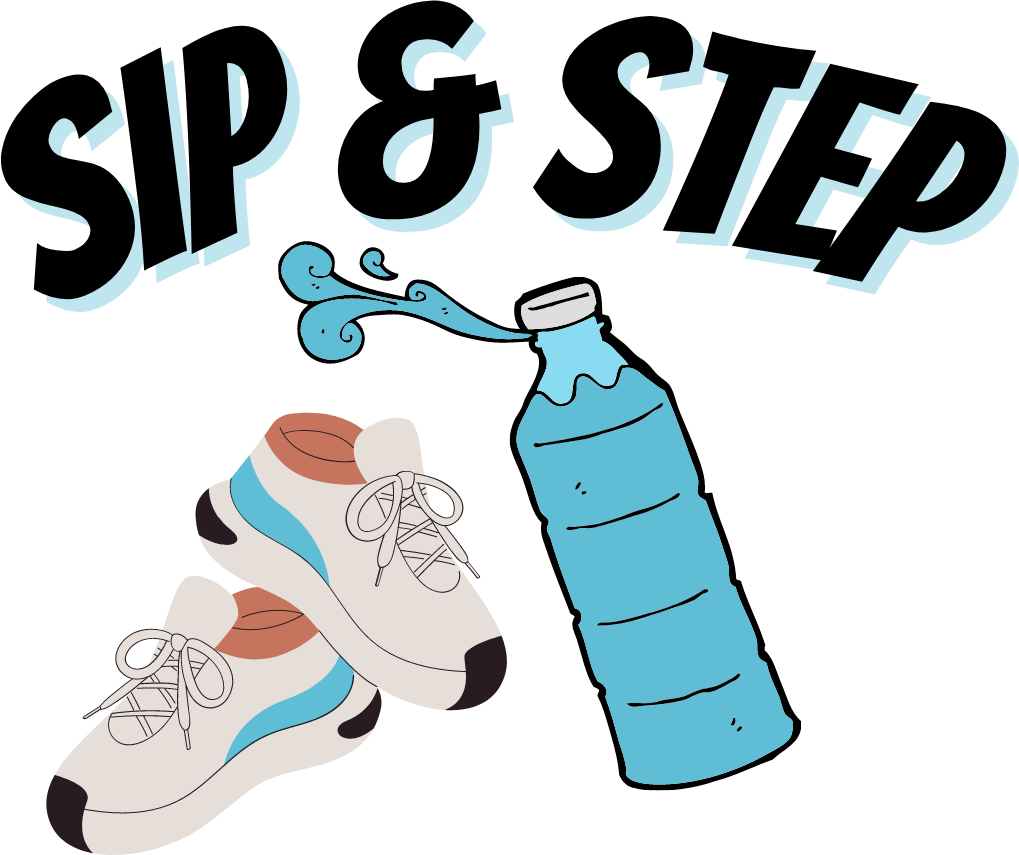 2023 walking & water challenge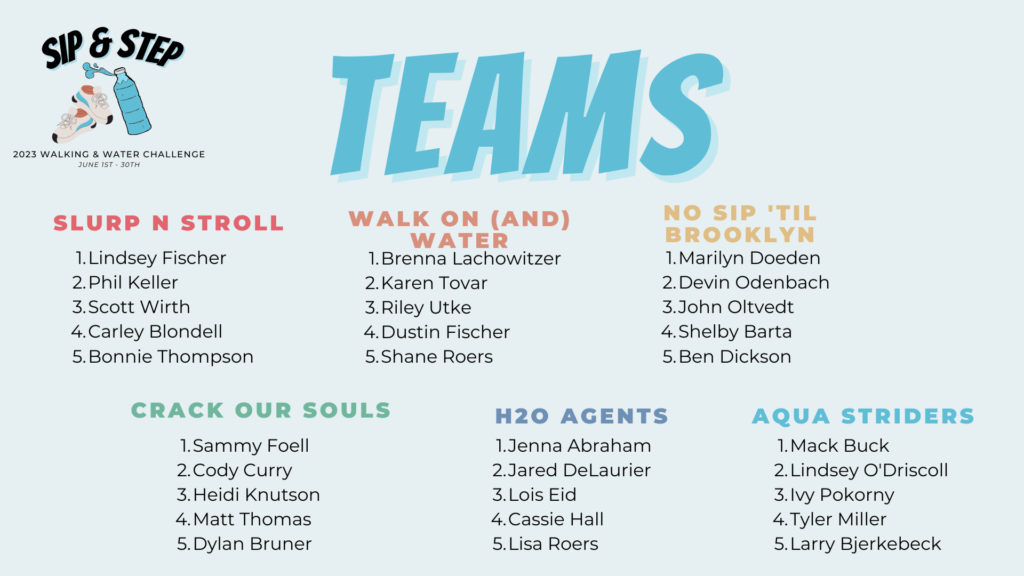 Entries due each Thursday by 10am!
1. Enter your First and Last Name!
2. Select your team name from the drop down
3. Select the week you are entering info for
4. Enter your ounces and steps!
5. BONUS POINTS: If you have a photo of yourself being active this week, email it to Brenna at blachowitzer@roers.com.
**we will be randomly selecting a winner for an additional prize from all those who submit an action shot!
Reminder to enter your STEPS walked. Miles will be calculated based on steps and weekly standings will be sent out by Sammy.
Send Brenna your action shots from this week! Anything showing activity or it could be a selfie of you getting in your ounces!
**Here is your reminder that your coffee, soda, teas and beers do NOT count towards your water intake**