The Common Spaces with Christen Joy
I'm Christen Joy – interior

designer of the living spaces and common areas at The View On University. It was an honor to work with the talented Roers team once again designing welcoming homes for residents where they can live and thrive for years to come. For those of you lucky enough to rent with Roers, you know the company builds comfortable housing with elevated design elements that reflect your lifestyle! Let's step into the beautiful new "View" and I will give you a sneak peek of the common areas opening this coming year.
The North Star
To start, I like to create something I call my "North Star," something to which everything aligns in the common areas. This helps focus how the spaces should feel, and which specific amenities they should include. In short – for people at The View On University to live their best lives, the spaces should be designed around how people live today.
These decisions start with lifestyle research and end with thoughtful design element selections. Research shows people who rent at residences, like The View On University, enjoy community and want a lifestyle anchored in connection, including spaces to engage with the people that surround them.
The Mood Boards
Residents will find comfortable boutique spaces that are light, inviting and spark happiness. Modern neutrals with simple and sculptural lines provide effortless style, while cohesive finishes create a sense of comfort. Pops of vibrant colors direct the eye to beautiful views. And no matter where you are in the space, it feels expansive and comfortable, inviting you to feel connected with family and friends and live your best life. All of this style layered in a look and feel that's whimsical, comfortable, inviting, and my personal favorite — polite, never boring. In fact, I'd call it downright charming.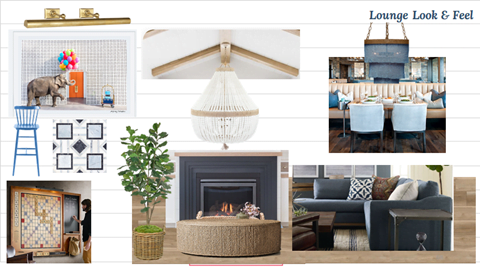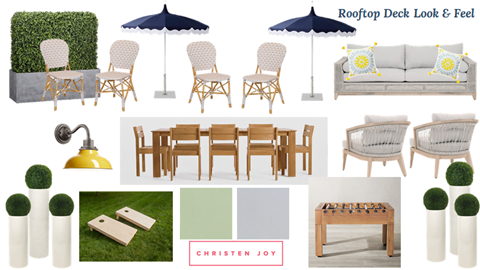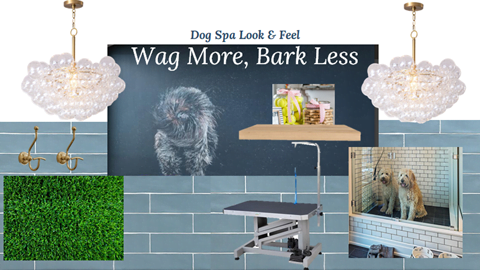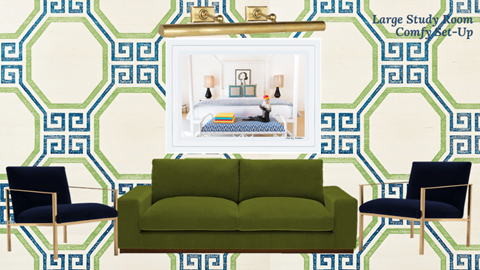 I can truly say The View On University has been a treat to design. With the Roers team supporting the creation of spaces truly perfect for their residents, it makes my job a joy, integrating selections that reflect the quality and craftsmanship of the team.
I hope you enjoyed learning about the look and feel of The View On University and I hope you are lucky enough to find yourself calling this place home! If you are, let me be the first to welcome you to the start of your best life! Cheers!
In upcoming posts we will be sharing about the common spaces such as The Club House, The Court Fitness, The Bark Club Pet Spa, and more! Come back and learn more.
Till Next Time,
Christen Joy
Follow Christen Joy for ongoing updates on this project and more:
Instagram and Facebook @LiveChristenJoy
*Roers is still in the planning phases and some selections may change.