Choose your view at The View on University! Roers is excited to announce leasing has begun for The View on University apartments set to open in July 2021. The complex is located at 1113 University Drive North in Fargo, ND. The property is adjacent to St. Paul's Newman Center and faith- based housing, all of which are currently under construction.
What Comes with The View
The View on University is located near the heart of the NDSU campus, offering premier apartment living in a quiet, comfortable, neighborhood setting. This 81-unit apartment complex features a complete lifestyle with all-inclusive amenities including a pet spa, fitness center, game room, rooftop patio, clubhouse, outdoor grill, underground parking, a variety of study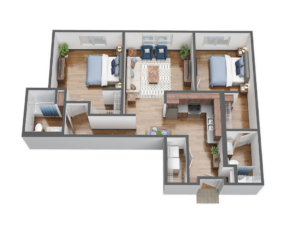 rooms, social events, on-site management and more. Units available for every living preference including efficiency, one-, two-, three- and four-bedroom floor plans.
The construction on The View began in the winter of 2020. "This project is a combined effort between Roers divisions including development, construction and property management. Roers is able to create success from concept to completion and this project is a testimony of our company mission and shows our focus on teamwork. Once the project is completed, then our property management team will take over and provide superior service to residents. We take great pride in being able to provide a great housing opportunity for the community," commented Jim Roers, CEO of Roers.
The Roers team is working closely with Christen Anderson of Christen Joy on the interior design for The View common spaces and units. The entire property will have a warm and inviting atmosphere for residents. The View will have a collaborative relationship with Newman Center Living which is managing the faith-based apartments. Although under separate management, common space amenities will be shared.
Leasing Begins at The View
The View on University is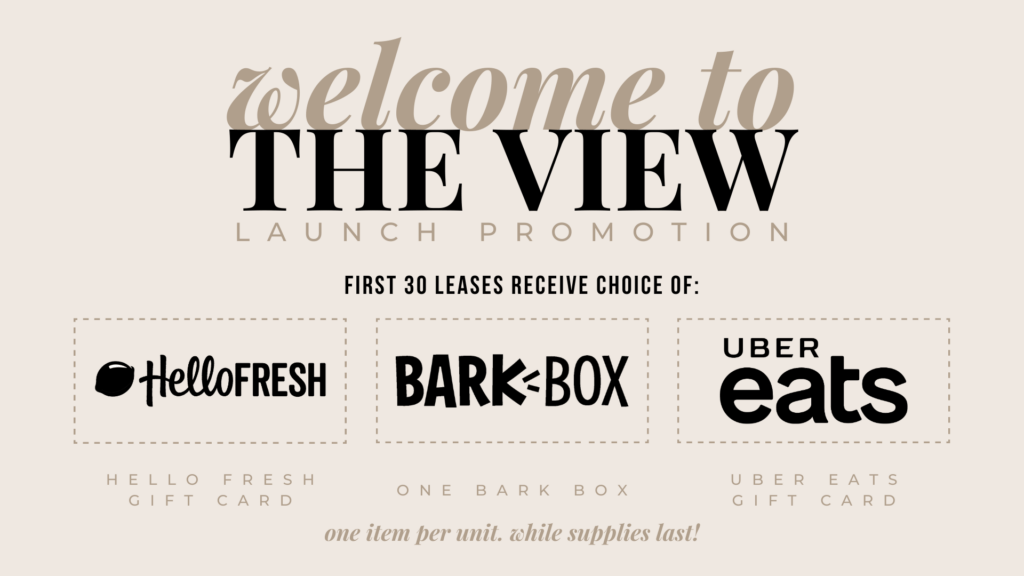 now accepting lease applications for the new apartment units. Hard hat on-site tours and virtual tours will be available in late January 2021. For those interested in getting in on the first choice of units available, there is an exciting incentive offer for new residents – get more details here. The leasing team is ready to visit with future residents and looking forward to help them find the perfect unit for them. Choose your view today!
For more information on The View on University, please visit theviewonuniversity.com.