Each year, Roers hosts an employee picnic to bring together our employees and their families. After a year without due to COVID-19, we were more excited than ever to have the opportunity to host this event again, this time at our corporate office in Fargo, North Dakota.
Most of our team and their families were in attendance for our employee picnic. There were various activities to enjoy such as crafts for the kids, dog agility and scent demonstrations, face painting, bingo and more. Pancheros catered and Sweet Treats Food Truck joined in on the fun and supplied frozen treats for our event. Our team enjoyed tacos and ice cream treats for the evening.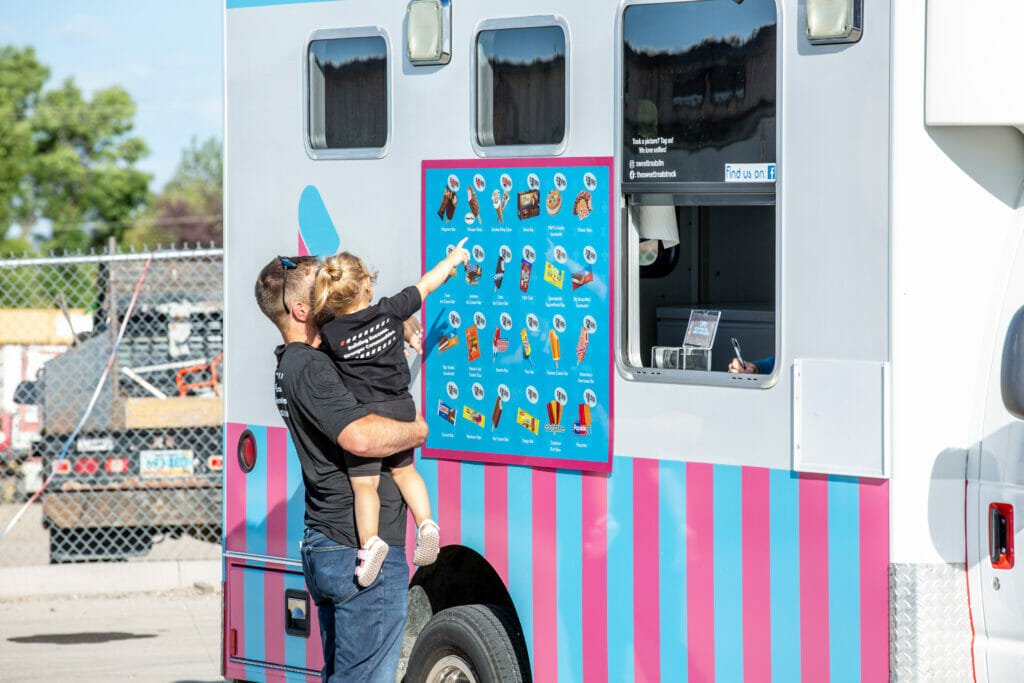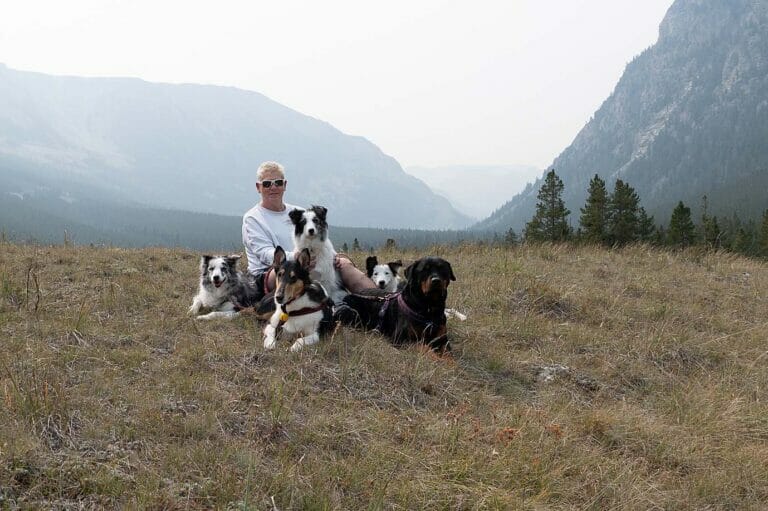 Dog agility and scent demonstrations were held by our Construction Contract Admin, Lois Eid, who does dog training in her free time. She brought three of her dogs to be a part of the show! An obstacle-like course was set up for her agility demonstration with two of her dogs. Later in the evening, Lois conducted a scent demonstration where various scents were placed under boxes and the dogs were to find them. All dogs found all scents! Lois has been an agility and obedience instructor for 22 years and is also an emeritus AKC obedience judge. (insert photo of her dogs).
Although out Bismarck team wasn't able to join us due to a tight deadline on our large Missouri Slope project, they were able to celebrate on a smaller level out in western North Dakota. Project Manager, Dustin Fischer, worked hard to put together something special for those in the area. Employees from three different areas and their families were invited to Sertoma Park where they set up under one of the shelters for the evening. Cashwise Grocery provided the food and employees and families brought yard games, some played at the park, and all socialized for the night. We are glad all employees had the opportunity to enjoy an evening together with team members and their families.
Our All Company Meeting was one for the books! Twice a year, we get our company together for an overall update on what's going on with Roers. For this meeting, we decided to change up the agenda for the day and we scheduled a bus tour highlighting a few of our recent and current projects in the FM area. We loaded up our team on two school busses and headed out around town to drive by some current and recently completed projects.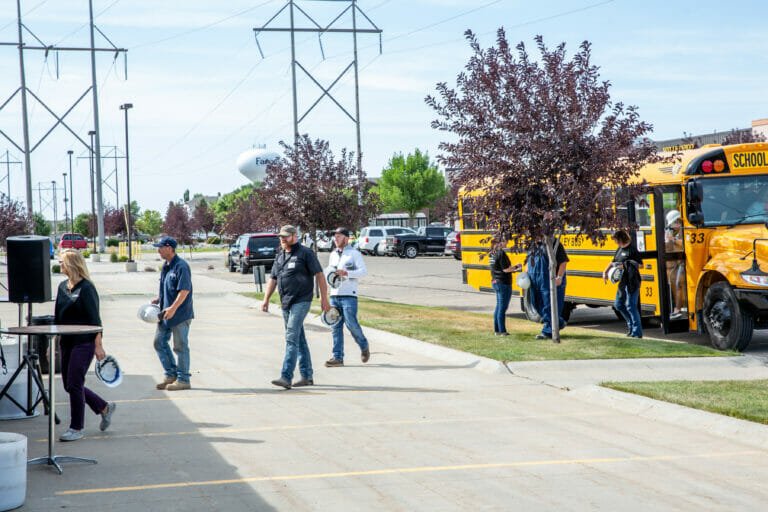 The tour was eye opening for those who don't typically see projects when they are in the works, and it was great for our employees who were from the western half of the state to come see what we are working on here in Fargo. We hope to host a similar event out west in the future.
Afterwards, everyone met back at the corporate office for a fun team building activity.
Following the activity, staff received a brief company update with President and CEO, Jim Roers and enjoyed lunch.
We are beyond grateful for the opportunity to get so many of our team members together for these events, especially after a year where we could only get together through Zoom or other technology methods.
We at Roers also wanted to say a HUGE thank you to Sheyenne High School's National Honor Society members that helped us set up and tear down at our event.