Tis the season! Roers had its 42nd Annual Christmas Party and it was a night filled with good company, good conversation, music, and jerseys!
Our past parties have been rather formal themed as far as a dress code. Last year we decided to do an ugly sweater theme and it was a big hit! A lot of people liked the casual dress code with less pressure to dress up. So we stuck with that for 2018. We still wanted to make it fun, so we chose the theme of jerseys/team spirit! We even had a 1st, 2nd and 3rd place winner for Most Team Spirit.
Social Hour
The party began with a social hour. This was a great time for everyone to catch up with employees they might not get to see or work with every day.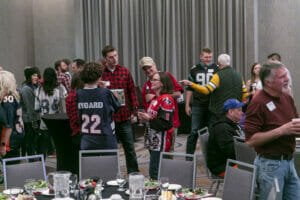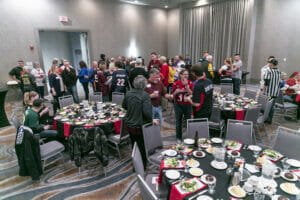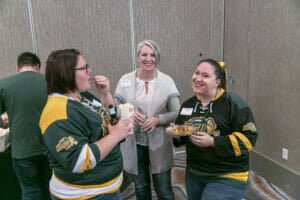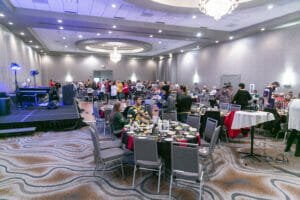 Awards
Dinner began and shortly after we started the employee recognition & awards. We recognized our employees who have been here for 5, 10, 15, 35, and 40 years! We also presented the Rookie of the Year Award, Building Success in the Office Award, Building Success in the Field Award, and the Community Service Award. It's awesome to get to highlight our amazing employees and the hard work they do for Roers.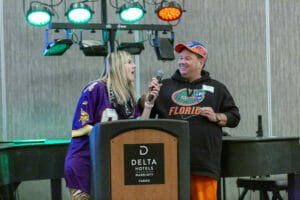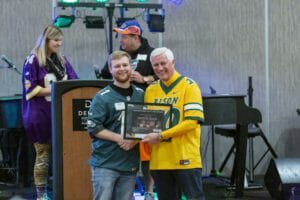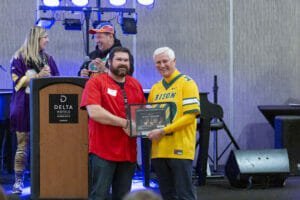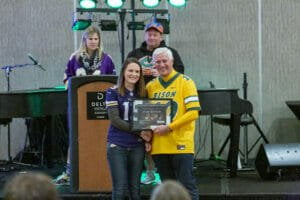 Jerseys vs. Trophies
This game is also something we've done in the past. To say it's a hit is an understatement! Everyone loves it. Each guest gets a paddle. Jim flips a coin, everyone guesses what they think it's going to land on. If you're wrong you sit down. And we keep going until there's one person standing! We did three games of it this year with prizes of a Great Wolf Lodge gift certificate, a Roomba, and an Apple Watch for the winners! Such a fun game.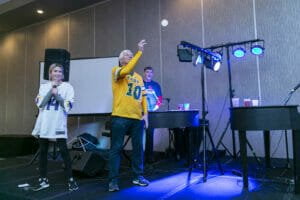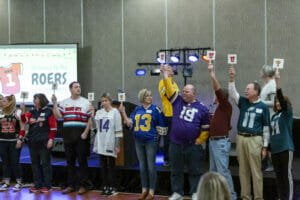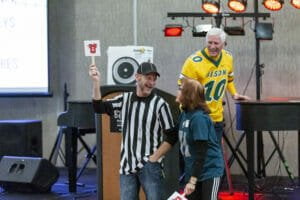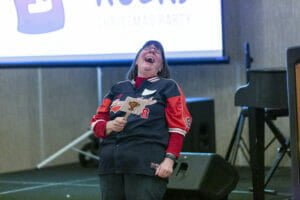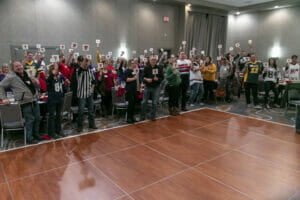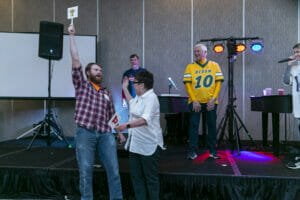 Pie in the Face
Something else we did during the party was a little fundraiser for the United Way of Cass Clay. Our United Way committee collected money for a chance to pie Danielle or Scott, two of our leaders, in the face. Things got really messy really fast. But it was for a good cause, so it was worth it… right Danielle?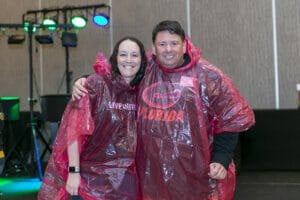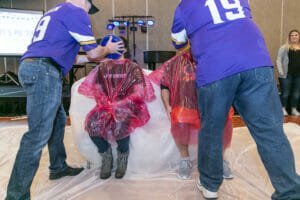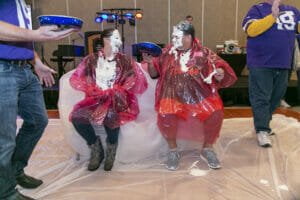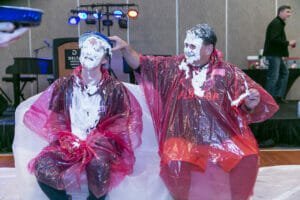 Dueling Pianos
This year's entertainment was Dueling Pianos who put on a great show! A lot of us got up to dance… not something we get to do with our coworkers every day!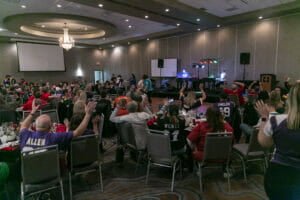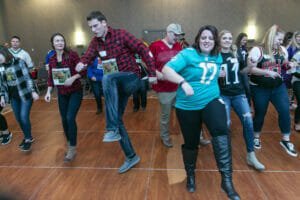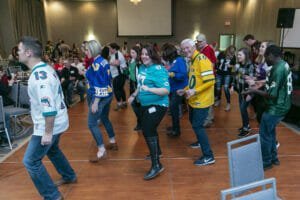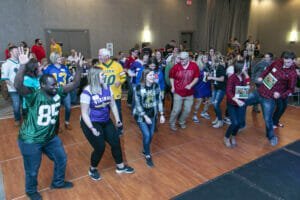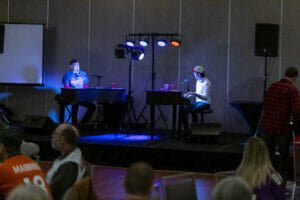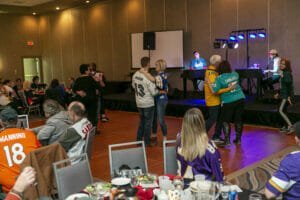 Most Team Spirit
Last but not least… we awarded our 1st, 2nd, and 3rd place winners of the Most Team Spirit with Scheels gift cards!
1st place was Lisa S. on the Dickinson Team! She was head to toe in Eagles gear.
2nd place was Matt N. on the Development Team and his wife Christine! They dressed up as "jersey cows".
3rd place was Tyrone K. on the Construction Team. He was a referee!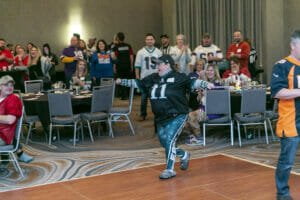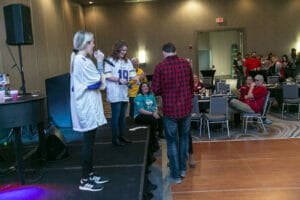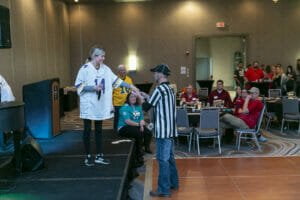 Overall, the night was a success. We're already planning for next year! Wishing you all a Merry Christmas & Happy Holidays from everyone at Roers!