Roers had the pleasure of partnering with North Dakota State University (NDSU) to host a sweepstakes, Win Cash for College. This sweepstakes was opened to all NDSU students. Out of the hundreds of entries, we are happy to announce the winner of the sweepstakes, Laney Hartel! 
Roers Property Management General Manager, Lindsey, and Marketing Property Specialist, Jenna, had the pleasure of meeting Laney at the Sanford Health Athletic Complex (SHAC) and presenting her with a $500 check. We had the chance to get to know a little bit about Laney, what her school plans are, and what she plans on doing with the money!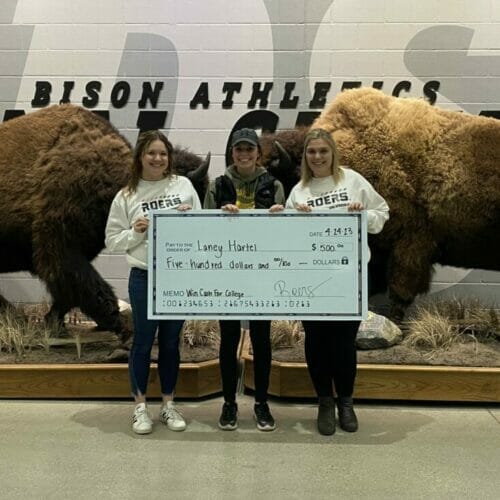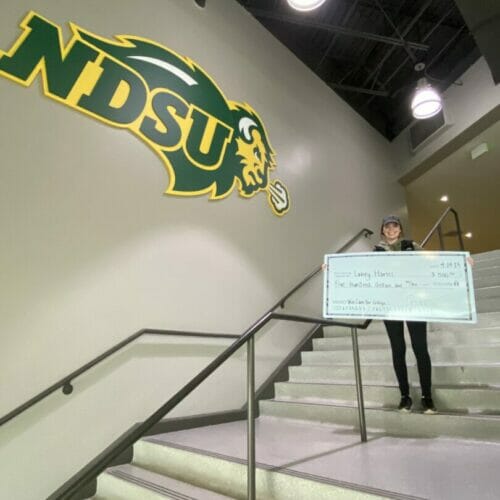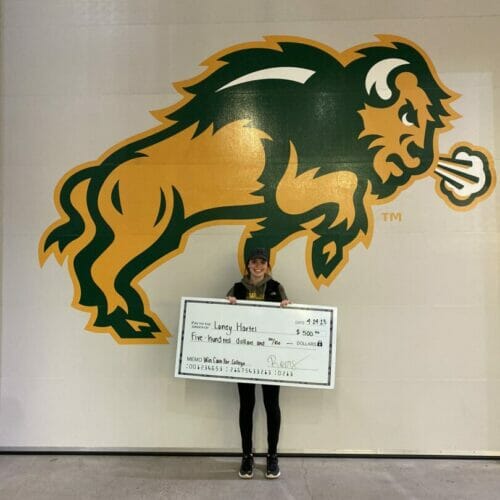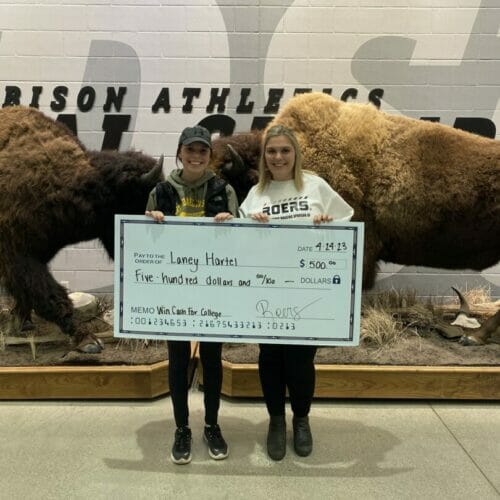 Interview:
What major are you studying at NDSU?
I am studying nursing!
What do you plan on doing with the prize money?
I am planning on using it for rent or groceries.
What made you excited to participate in the contest?
I was excited to participate in a chance to help pay for college.
What was your reaction when you found out you won?
Honestly, I thought I was being scammed at first because I didn't expect to win.
Once again, congratulations to Laney for winning the sweepstakes and thank you to all of those who have entered to win.
North Dakota State University Bison Sports Properties and Learfield/IMG College have named Roers as the Official Off Campus Housing Sponsor for North Dakota State University (NDSU) Athletics.
Roers has offered premier housing for NDSU students, staff, and faculty for more than 20 years. Not only does Roers manage residential properties, we designed and built many of them.
Choosing to rent with Roers has so many benefits, including the proximity to campus but also the lifestyle inclusions. Roers offers a variety of housing options from apartments, townhomes, multiplexes, and single-family homes.
Roers is a strong supporter of NDSU. Together our divisions including property management, construction, development, and real estate all have experience working with NDSU on various projects as well as numerous employees being NDSU alumni or active in committees on campus.
If you'd like to read up on another NDSU Campaign we hosted a in 2021, check that out here!