The beginning of fall not only means it's time for pumpkin spice lattes, sweaters, pumpkin patches, and football… but it also means it's time for the Annual Roers / Keller Williams Chili Feed! What is better on a crisp autumn day than a hot bowl of chili for a good cause? We'll help you out – nothing!
Every fall for the past 10 years, the Roers team and the Keller Williams Inspire Realty team has joined forces to host the Chili Feed with all proceeds benefiting the United Way of Cass-Clay. That's right… 10 whole years. What a milestone!
Celebrating 10 Years
To celebrate 10 years of the Chili Feed… we decided to make this year's event bigger and better than ever. We increased our sponsorship levels, introduced a Match Sponsor, Taracon Precast, who matched every dollar donated on the day of the event up to $5,000, and for the first time ever had raffle board prizes donated by SCHEELS. We also welcomed back our Presenting Sponsor, Bremer Bank, but with an added bonus of a Fargo INC article and our event on featured billboards around town!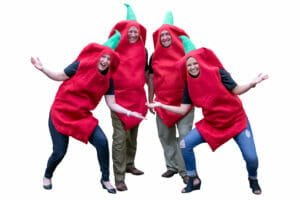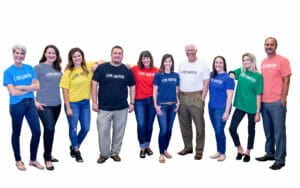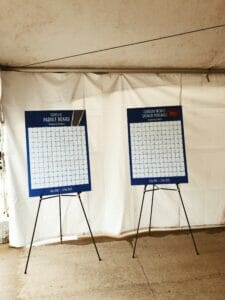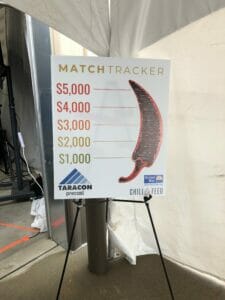 We also set a goal to raise $50,000 total and surpassed it by a landslide. Thanks to our sponsors and every person who attended, we were able to raise over $69,000 for the United Way of Cass-Clay. Bringing our grand total of money raised from the Chili Feed over the past 10 years to more than $284,000. All because of our amazing community!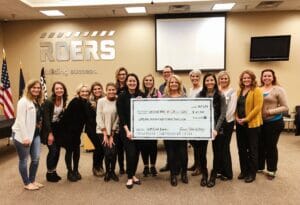 50 Chili Chefs
Of course the Chili Feed is about raising money for a wonderful cause, but it's called a CHILI feed for a reason! When you show up, you are greeted by over 50 chili chefs ready to serve you their chili.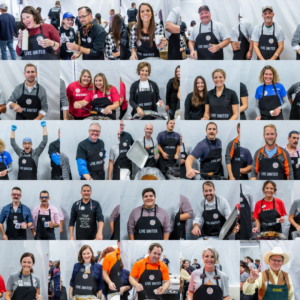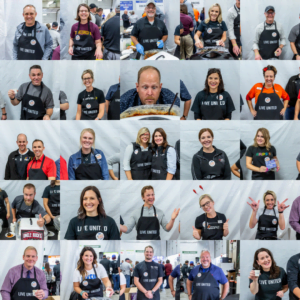 Thank you to all 50 Chili Chefs who took the time to cook their chili and serve it during the event! What's fun about serving chili is the little competition that goes on… we run a VIP Judge contest where our VIP Judges vote on their favorite chili, as well as a People's Choice contest. Every attendee receives a chili bean when they arrive and are get to place that bean in the jar of their favorite chili.
The chilies that win the two contests receive an amazing prize package stuffed with items donated from companies and businesses within the community.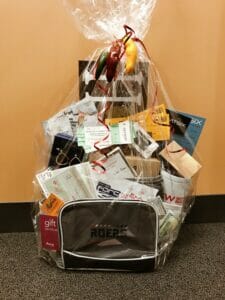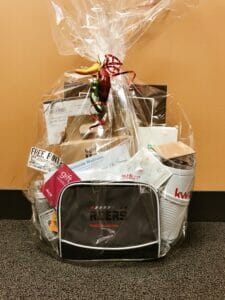 Thank you to these businesses for their generous donations to our prize baskets:
Buffalo Wild Wings, Dakota Design Company, Fargo Force, FloatSix, Gigi's Cupcakes, Gunderson's Jewelers, Junkyard Brewing Company, Keller Williams Inspire Realty, Midwest Radio FM, North Star Plumbing, Royal Jewelers, Sandy's Donuts, Suntana, Uncle Maddio's Pizza, Vive Salon, Westside Wellness, LLC, Window Tint Pros & Automotive Accessories, & Zorbaz
Our Sponsors
We could not make this event happen without each and every one of our Sponsors! Their generosity and willingness to put dollars towards making a difference is so appreciated.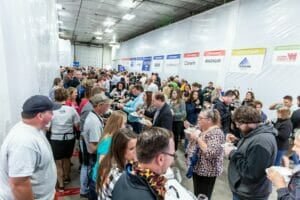 Thank you to these businesses for sponsoring the 2019 Chili Feed:
Presenting Sponsor – $8,000
Event Sponsors – $5,000
Corwin, Dawson Insurance, First International Bank & Trust, & Magnum Electric
Match Sponsor – $5,000
Table Sponsors – $3,000
Habanero Sponsors – $1,500
Bell Bank, Blue Cross Blue Shield of North Dakota, Media Productions, RDO Truck Center, & Western Prodcuts
Cayenne Sponsors – $1,000
Apex Engineering Group, Bergseth Bros, Doosan Bobcat, Eide Bailly LLP, JDP Electric, Office Sign Company, Strata Corporation, & The Title Company
Jalapeno Sponsors – $500
American Crystal Sugar Company, American Federal Bank, Cass County Electric Cooperative, Cloud 9 Salon & Day Spa, Dakota Bumper & Body Supply, General Equipment & Supplies, JLG Architects, JT Lawn Services, KPH, Inc., & Tollefson's Contract Flooring
Green Pepper Sponsors – $250
Artekta, Inc., Baker Tilly, Christen Joy, Consolidated Communications, Cullen Insulation, Inc., Hatch Realty, Larson Home Inspection, Lillestol Research LLC, Regency Title, Inc., Rialee Photography, Short Printer, The Cleaning Pros, & Western State Bank
The Committee
The ones who reach out to our sponsors. The ones who clean out the roasters so they're ready for our chili chefs. The ones who spread the word on social media. The ones who spend hours setting up the day before and the morning of. The ones who take time out of their lives to make this event come to life. Our Chili Feed Committee! None of this would be possible without them. Planning for this event start in April and goes up until the very last minute. We are forever grateful for the help of our wonderful committee!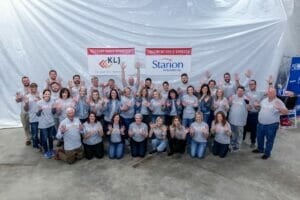 THANK YOU to everyone who was a part of the 10th Annual Roers / Keller Williams Chili Feed! We can't wait for the next 10 years!