This year for our annual holiday party, Roers hosted the event at the Hilton Garden Inn in Fargo! Team members from all over the state came together for an evening of good food, game show style entertainment and a DJ to close out the evening.
We recognized those who have been with the company for various milestones over 2022 as well as our annual award winners for the year. Read on to check out those award winners at the end of the newsletter!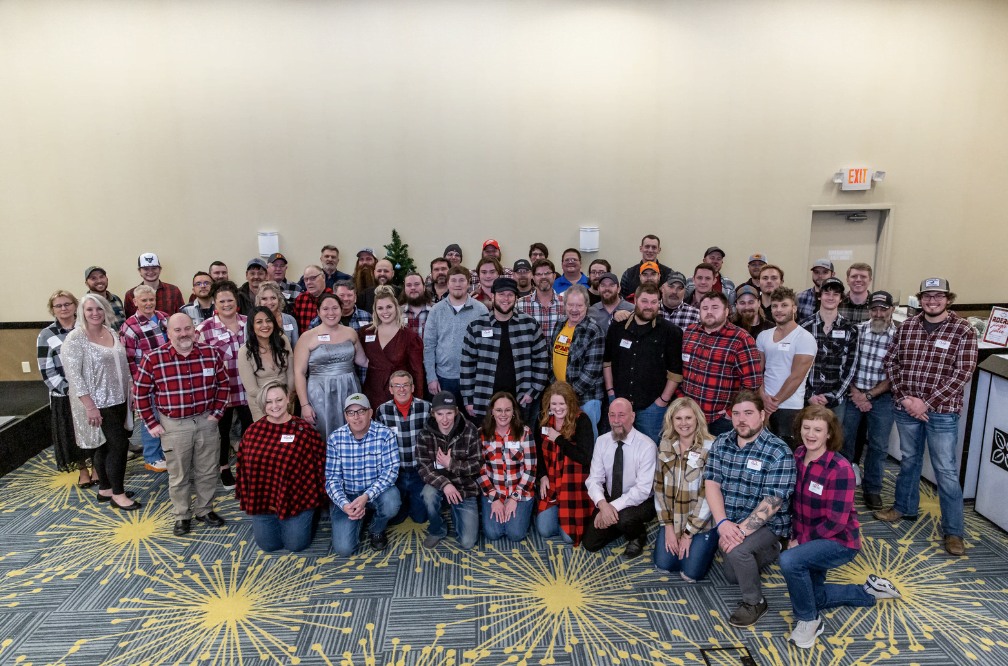 2. rcc: moorhead NAtional Guard armory project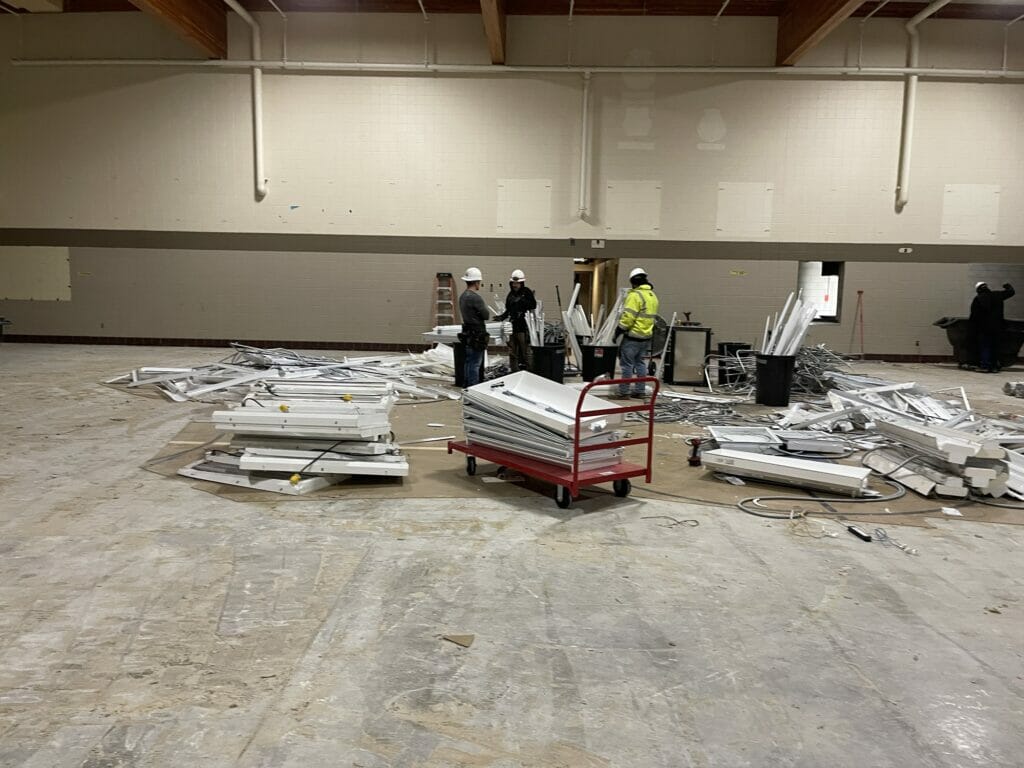 "The Renovation of the Moorhead MN National Guard Armory is a complete renovation of the 52,756 sqft building. We started demolition in early December and are well ahead of schedule. The crews are doing an excellent job as we near the completion of demolition and will jump right into MEP rough ins as well as framing. There are many unique features with this remodel with 2 different vault demolitions with a new vault being installed. We will be installing brand new HVAC/Plumbing/Electrical systems which will address many issues that the old building had dealt with for years. In the spring we will be replacing the EDPM roof as well." 
-Alex Rubick, Project Manager
3. RPMR: dickinson team & hif
Lindsey Fischer has a fun update regarding our Dickinson Team!
"Dickinson traffic is really starting to increase again! The team has done a outstanding job of turning units and filling them right back up. Our occupancy numbers have grown tremendously in the past couple of months! We have officially hit 90% or greater at all locations out in Dickinson.
HIF (Housing Incentive Funds) units have become our focus on getting these units filled. At Prairie Winds Apartments, we have 18 units in each building that have special qualifications that residents have to meet in order to occupy the unit and receive special pricing. The biggest requirement is to be considered an ESW (Essential Service Worker). This past year has been a struggle to find those applicants that were wanting to fill out the paperwork to qualify. Our team put some marketing time into figuring out how/who can we find and market to that can lease these units. Over the past couple months we have increased occupancy in those buildings are down to only a handful of HIF units that are available!
The Dickinson team is crushing it out there! Way to go!"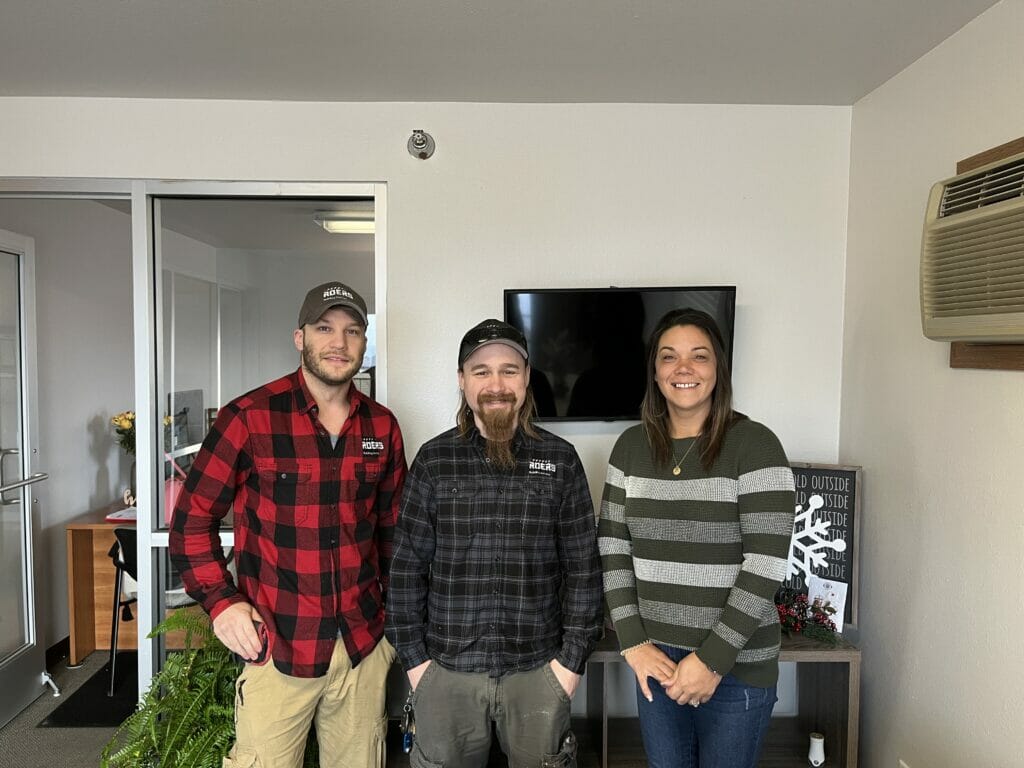 4. RW: Medora Wild Horse Apartments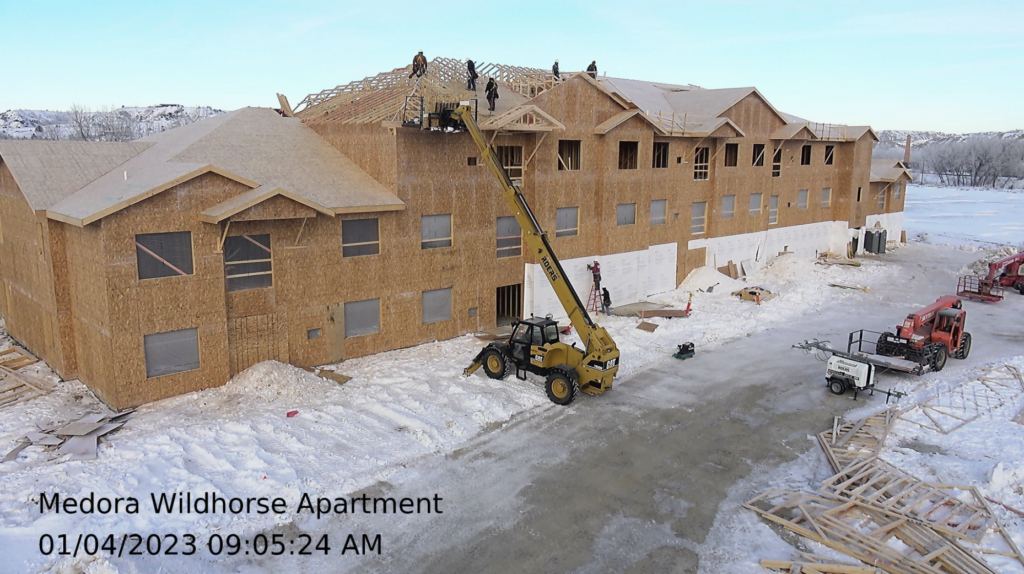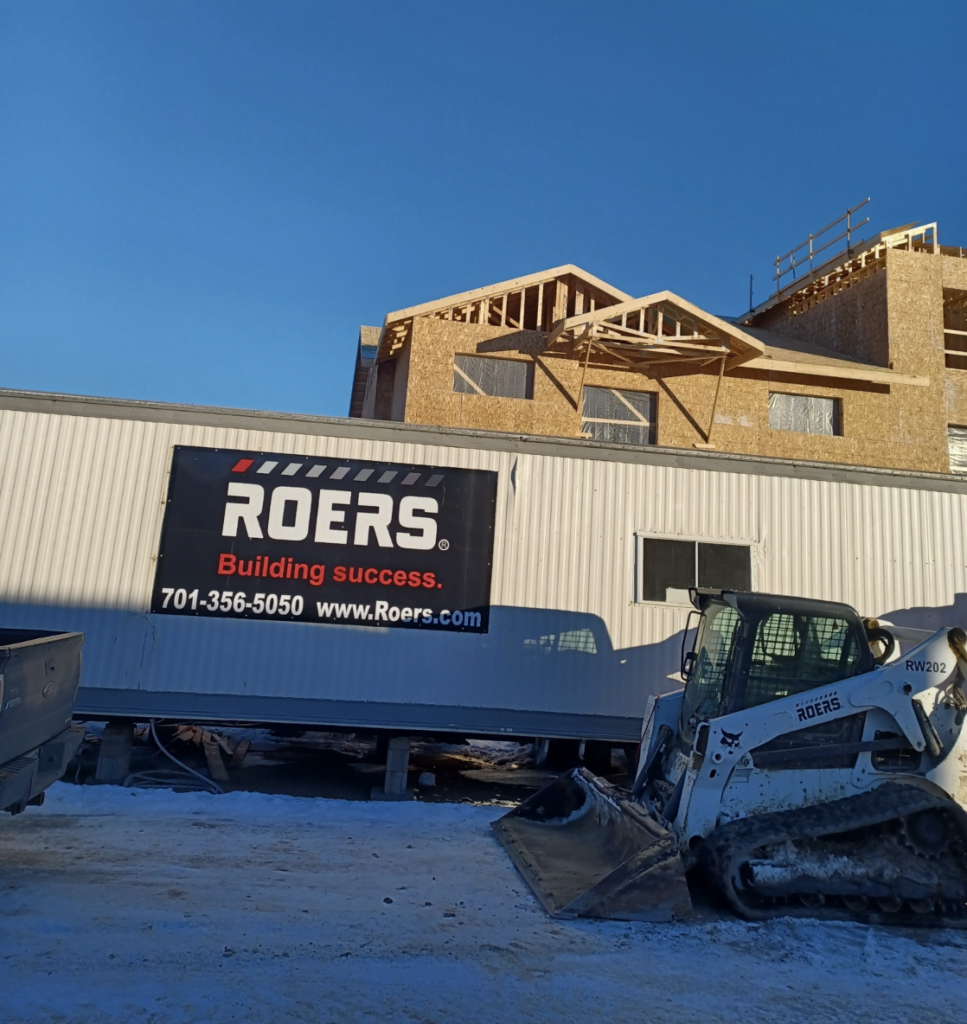 Project update coming your way from Project Manager, Jerry Schiff:
"Well things are really starting to progress on this project now that we have our roof finally on the building and shingling is completed.  Our windows will start to go in this week which will help in getting the building sealed up and weather tight.  In about two weeks we will be starting on the getting the siding installed which will really start to make the outside of the building look completed. 
On the inside of the building, our electrical, HVAC and plumbing contractors have been working hard to get their interior rough-ins in place, so we can start in put up drywall in about a week.  Our intent on this project is to finish this building starting on the 3rd floor and working our way down to 1st floor.  Overall, we are shooting for a completion of June 1st for this project."
The day has finally come! Roers has officially planted roots in Minot and has an office that project manager, Micah Jacobson, can work from. We are excited for all of the opportunity that this will bring us in the Minot area as we expand to new placed throughout the state!
Address:
24 1st St NE
Minot, ND 58703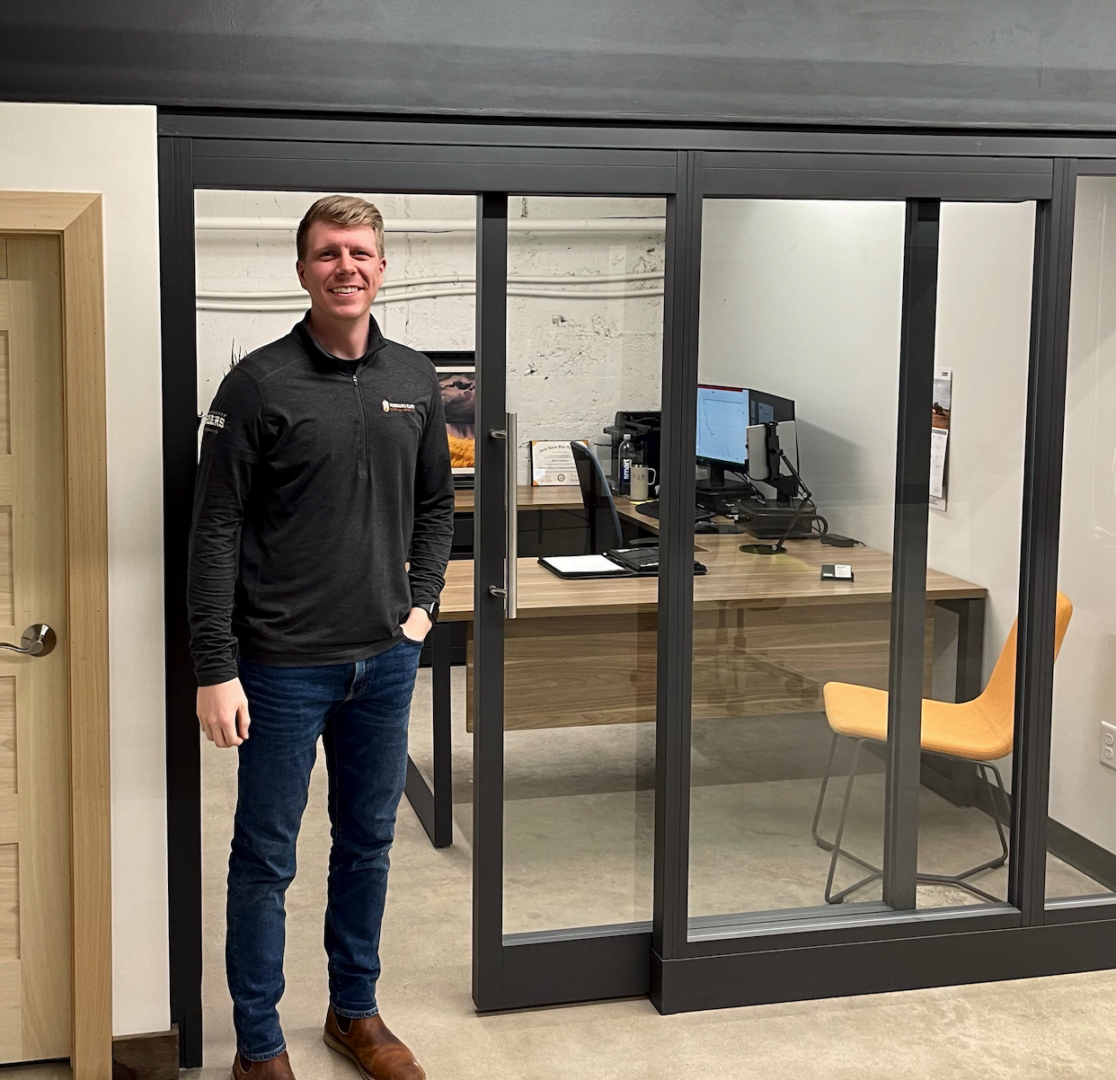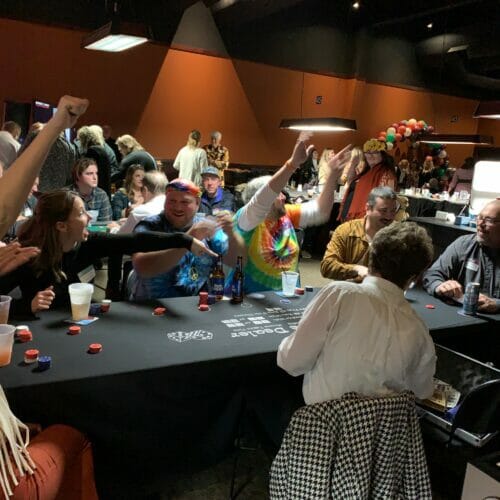 Scroll down to see this quarter's winners!
Don't forget to check out the 2022 Annual Award Winners and Years of Service recognition!
Videos for the award winners can be found here.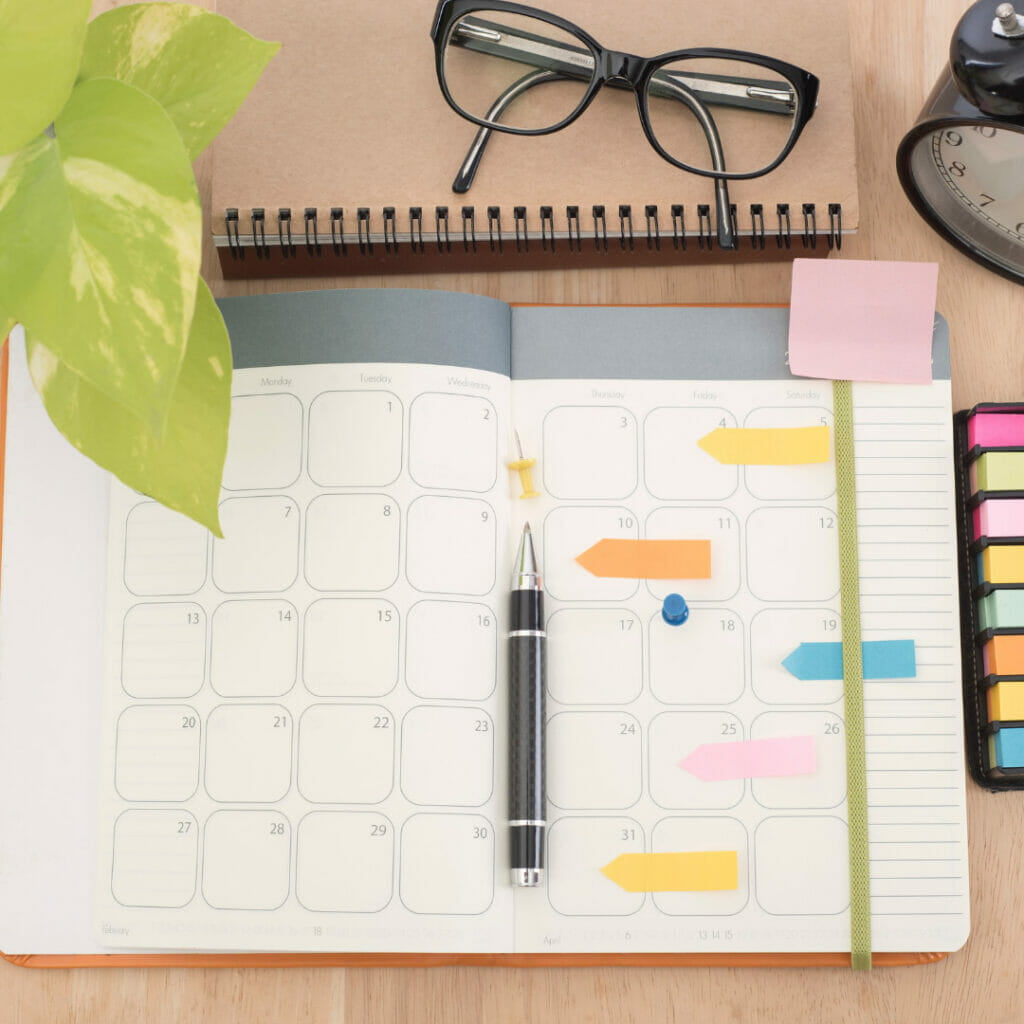 May 29
July 3-4
September 4
November 23-24
December 25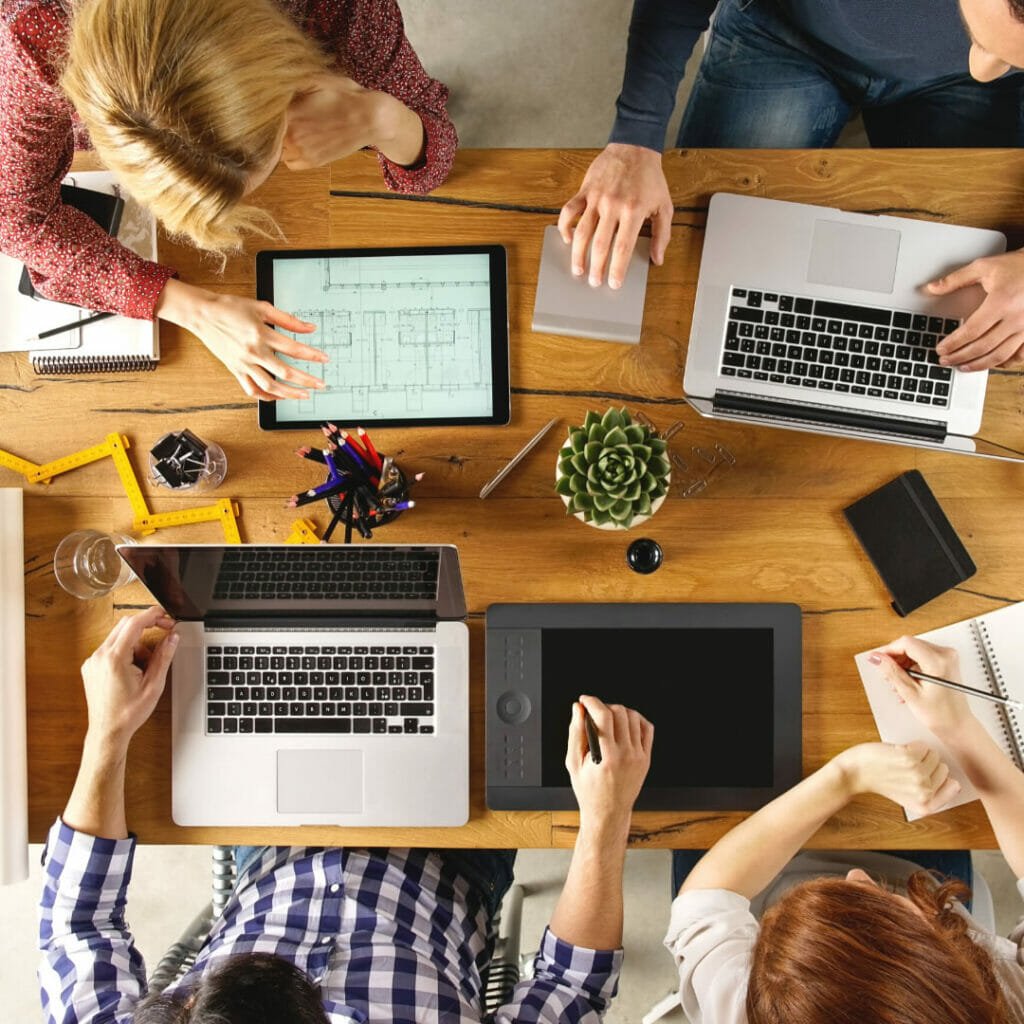 Roers employees have the opportunity to refer a potential employee in return for $500, depending on how long they work at Roers. To make a referral, please complete this form and return it, along with a copy of the prospective candidate's resume, application, or both, to the Human Resources department.
You are eligible for a referral award only when you refer external candidates.
A list of current open positions can be found here.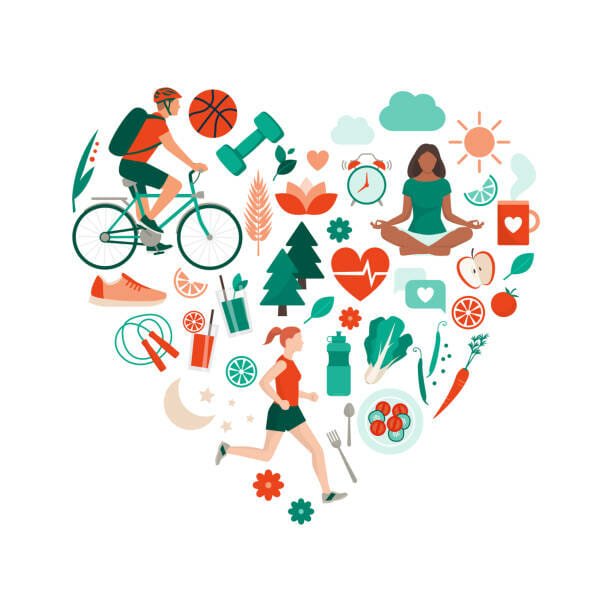 The purpose of the Wellness Committee at Roers is to provide our employees education, activities and events related to their personal wellness.  The committee focuses efforts on physical, mental and emotional health.  Some of the areas of focus include:  on-going wellness initiatives, disease prevention, substance usage, weight management, and stress related causes and outcomes. 
A 2023 revamp of our wellness committee is coming soon!
Roers is proud to be an active part of the communities in which our employees live and work. We believe in building success and strive to make the community and our company competitive and vibrant through giving back monetarily and volunteering. To complete the Roers Charitable Giving Donation Request form, click here.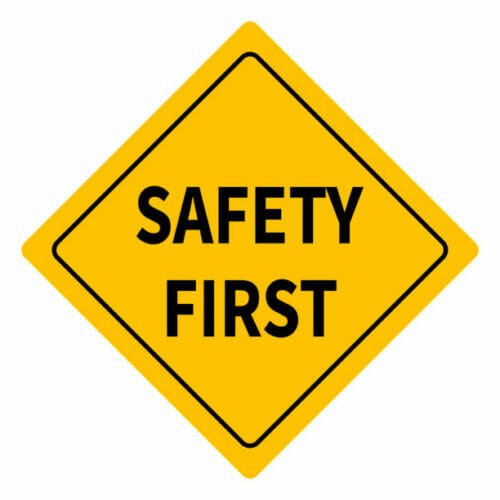 Come here for your quarterly safety content courtesy of Safety Manager, Mack Buck.
Click HERE for the new segment!
Quarter 4 2022 Employees with Milestones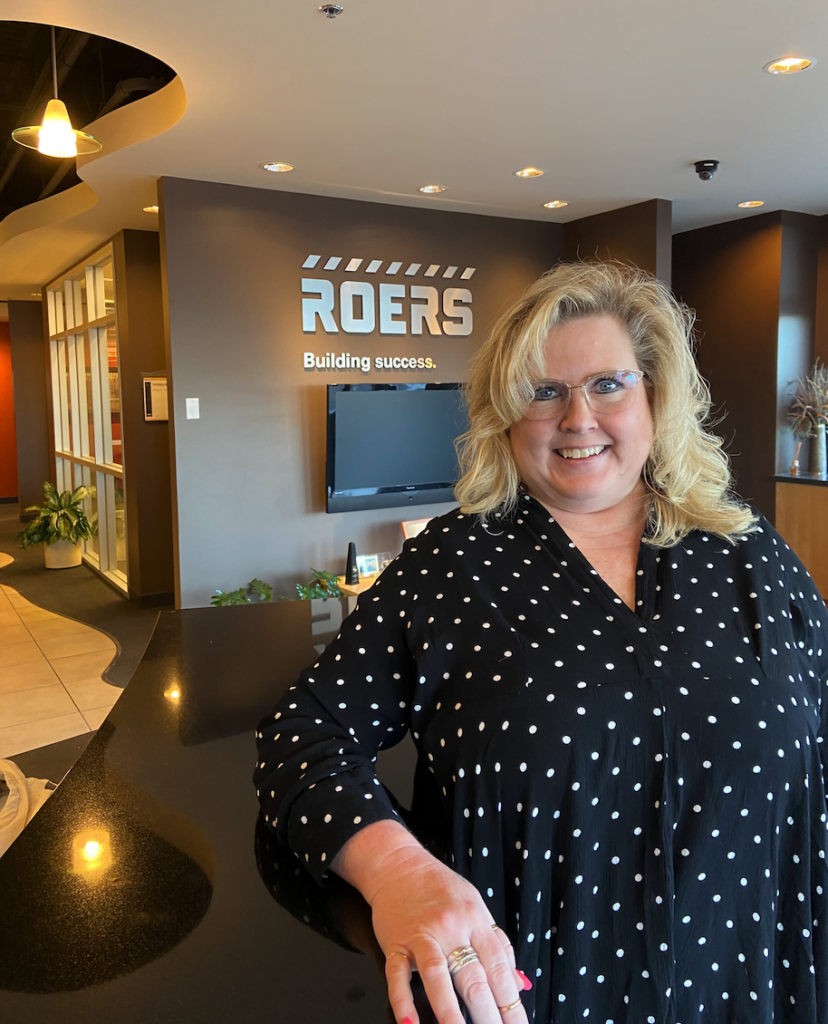 property management administrator
1. Introduce yourself (Name, Title, and Length of Time with Roers):
-Beth Brasel, Property Management Administrator, and I rejoined the Roers team this past year.
2. What does a day in your role entail?
-Review Commercial Work Orders, Assist with commercial and residential tenant questions and concerns. Assist Clyde in managing commercial properties.
3. What is your favorite core value and why?
-I think Community is my favorite core value. I've always had a passion to serve our community. I love that Roers encourages us to do so and gives us opportunities to use our time talents and treasures.
4. What is a fun fact about you outside of work?
-Fun? Fact…  Crazy dog mom and love making DIY gifts and doing home projects.
5. Last but not least, what is your favorite part of your position or working for Roers?
-I love getting work with almost all departments at Roers. And NO I don't mind sitting in the fish bowl.
Q4 peer recognition award winners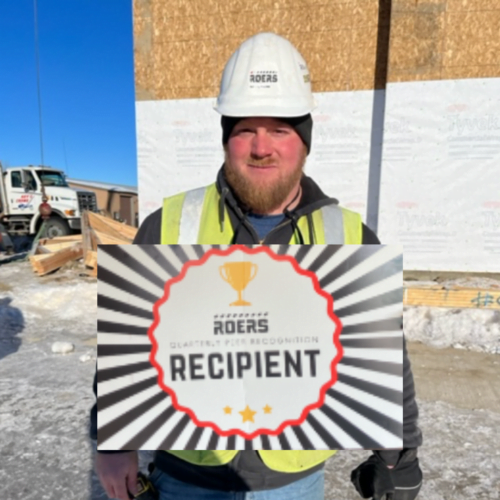 Kyle continues to have safety on his mind even when he is pressured to complete a task before a deadline. When our OSHA consultant is on his site, he has his notebook and his questions prepared. If there is an issue concerning safety, it's usually abated immediately, or at least as soon as possible. He likes to keep a culture of safety, whether it be Roers employees or subcontractors.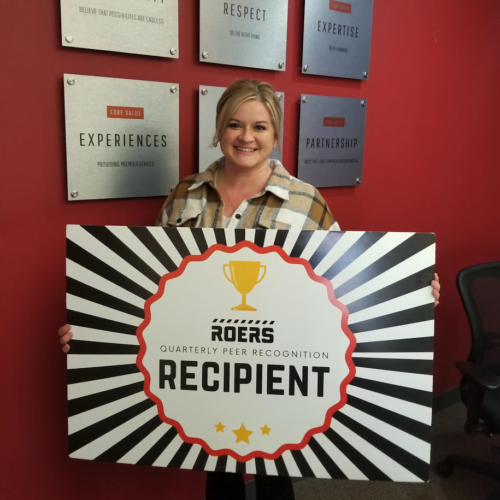 administrative assistant/ accounts payable
Ivy has grown extremely fast in her position. She has been able to help out globally with Accounts payable, RPMR and payroll. She is a self starter and has the confidence to use her resources as well as figure things out. Thank you Ivy for being a team player!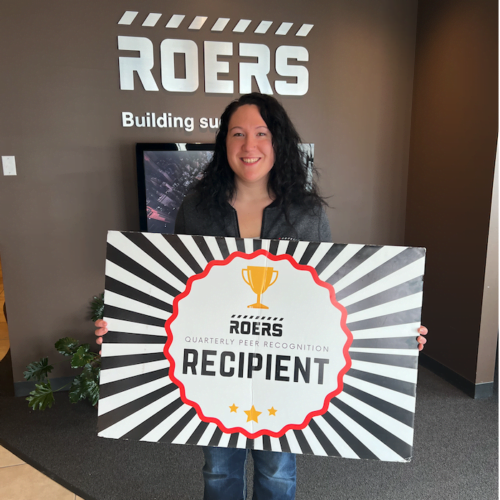 Shelby is a team player always willing to help out other team members. Whether it's helping shovel, helping maintenance walk units for inspections, entering work orders, helping with maintenance inventory, whatever the task, Shelby is always there to lend a helping hand!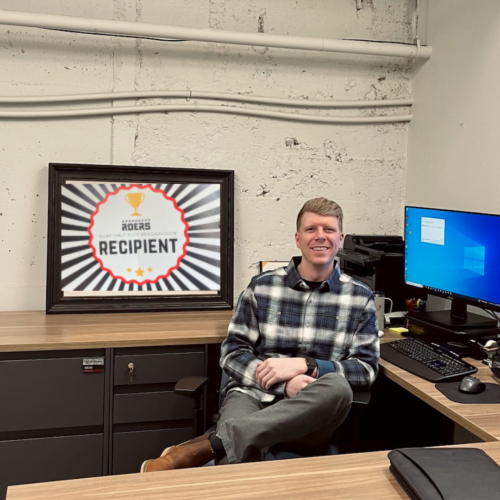 Micah has jumped in feet first in Minot for us. He has worked through a lot of challenging items on the jobs and has also helped us open the first Minot office! Micah is a self starter and has also helped us get our name out in the community! Thank you for helping Roers out Micah!
2022 Annual award winners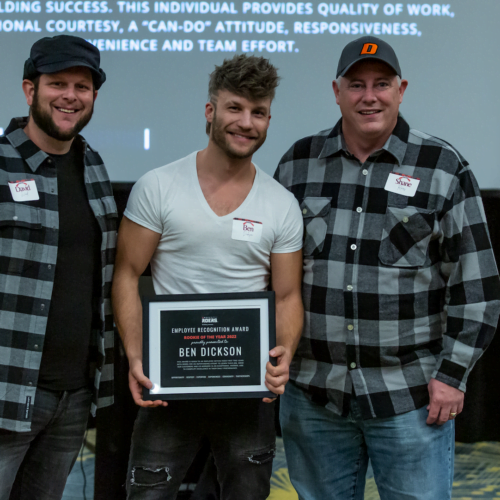 He hit the floor running and has helped get the Dickinson work orders and vacant units under control and manageable. He thinks outside the box on cost saving ideas to provide a better experience for not only residents but also the property owners. He is always willing to try new things, create efficiencies and take opportunities not just in his field, but to help office staff if they are short–handed and is willing to learn new ways to improve the premiere experience.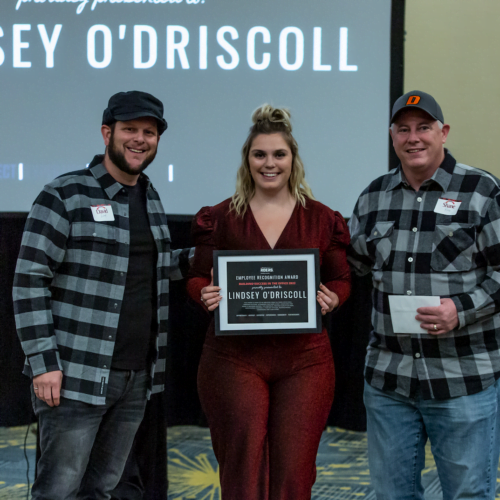 Ambitious, positive, loyal, caring, self-confidant, bubbly, helpful, open-minded . . . the list could go on with how to describe this award winner. She consistently shows respect to her team and residents by ensuring what we do is the RIGHT thing to do. She has taken the role of General Manager and ran with it. She is doing a tremendous job leading her team and learning a whole new region with a can- do attitude.  
She also represents Roers respectfully in the community by participating in the United Way, a volunteer for kids soccer and raising money at various charities.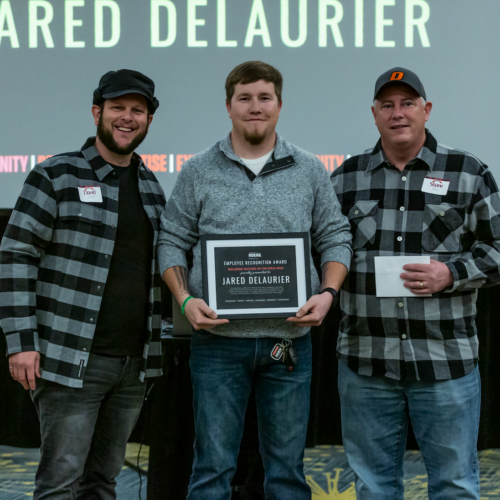 This award recipient is does not relinquish his position when faced with a challenge. He is hard-working and does not mind stepping into a leadership role if the call arises. You can count on him to keep his word on and off the job. He checks his work, and if it's not up to his standard, it's not accepted. Some call it picky; he calls it perfection.   
He is a very well-rounded, motivated individual who is willing to share his knowledge with others.  He is also very considerate of other people which is evident by his willingness to learn sign language in order to communicate better with his co-worker.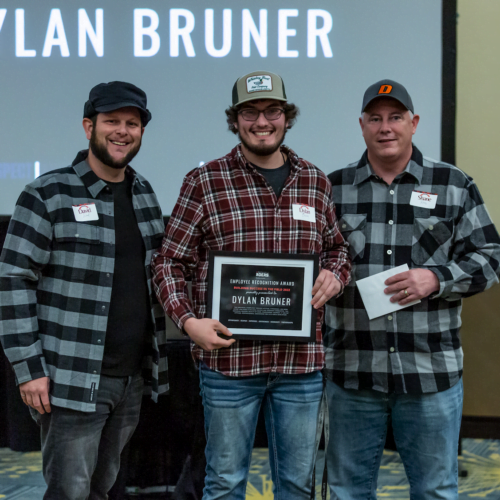 The second Success in the Field recipient is loyal, a go-getter, trustworthy and a man of his word.  He is like a sponge and wants to learn as much as possible.  He also is willing to help out in any way he can.  He spent this entire last summer waking up at 5:00 a.m. to help transport the H2B workers and never complained once. 
Whether participating in charity functions like United Way events or lending a hand to peers after hours, he's always willing to step in and help. He accepted an opportunity to jump in as a project engineer after graduation and is excelling at his new role.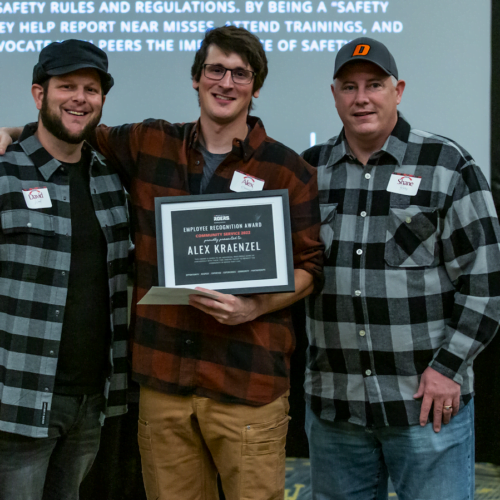 This team member is an active member of Narcotics Anonymous assisting with counseling, sponsorships and participates in events speaking of his experiences. Even when working out of town he still found a way to participate and help the organization. He has taken the opportunity to turn his life around and in turn is committed to helping others. 
He is engaged, reliable and strives to learn all aspects of construction.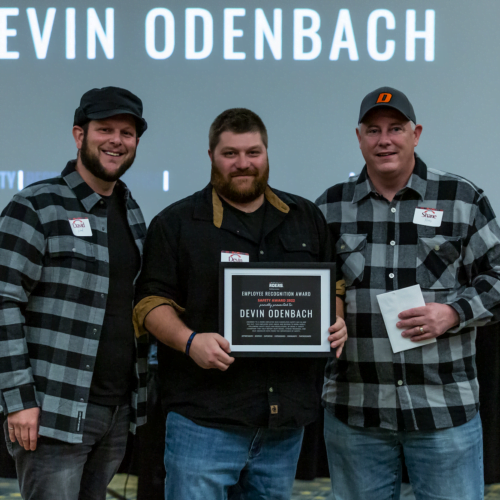 When this team member is tasked with an objective in the realm of safety, he can be counted on to complete what is asked of him, and get it done before the day is out. He knows the policy and holds himself and his crew to a higher safety standard, expecting only the best choices will be made on his site.   
He goes above and beyond in everything he does and cares for everyone he is surrounded by.  He made such an impact on his recent project at Touchmark that residents even wrote a poem about him.  
If you heard some cow bell ringing lately, it is because of the celebration of new business roers has recently been awarded.
BPRD Country Club Remodel
medora wildhorse apartments
Terrace Interior Renovation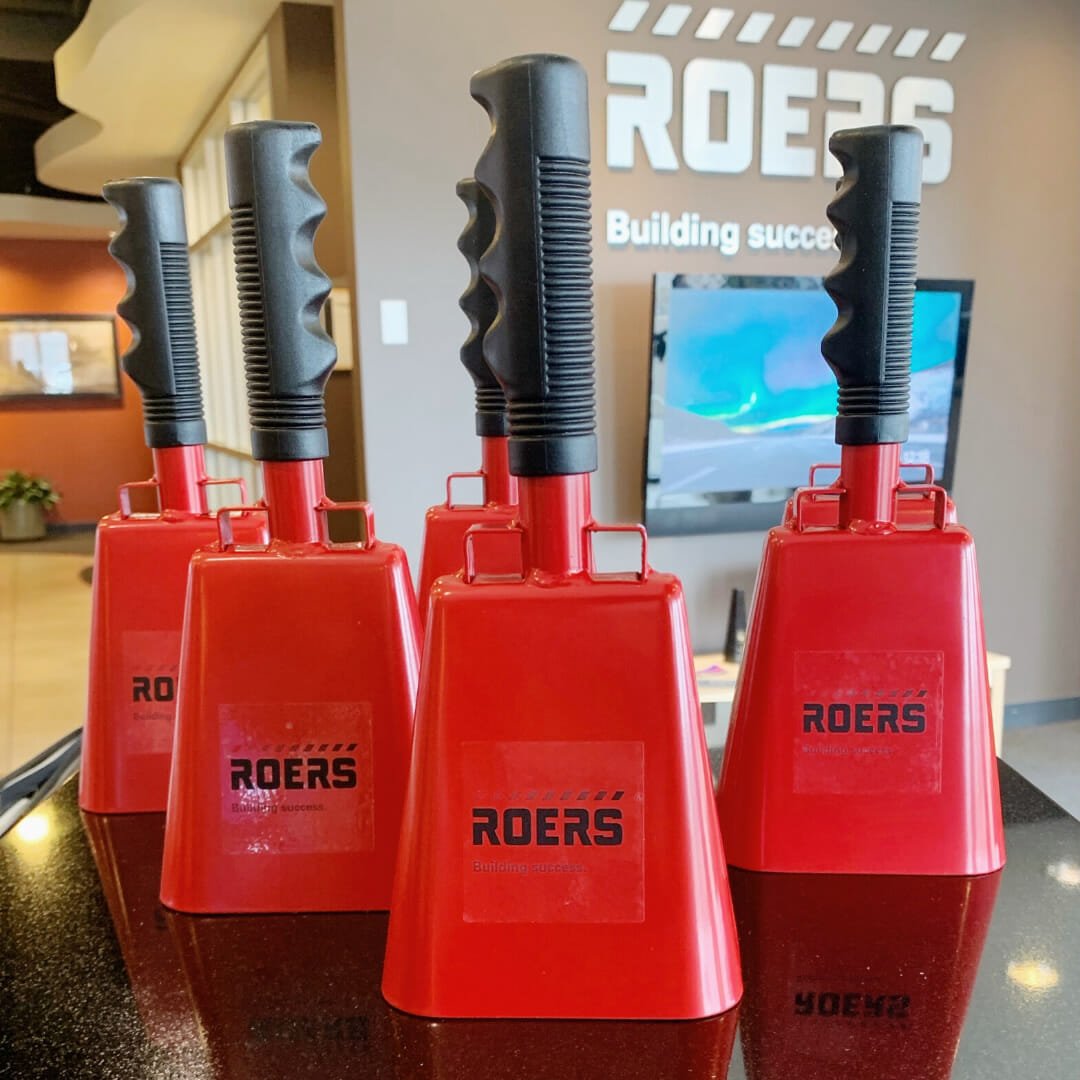 Check out how our employees have been living out our core values at work!
believe all possibilities are endless.
providing premier service.
trust that long-term relationships matter.
Opportunity
Rick Blilie took advantage of an opportunity to take a much needed and much deserved vacation. Last summer he was on a motorcycle trip out west sight seeing and enjoying time away. I'm glad he was able to escape for a little bit as we are wrapping up our project and it is and has been quite stressful. Jared Delaurier held down the fort in Rick's absence. Whether he 100% likes it or not, he's been taking advantage of this opportunity to help serve as site superintendent keeping everyone in track. Not being on this particular job site 24/7 makes it difficult to know the ins and outs, but he has been rolling with the punches.
Respect
Dustin Fisher loaded up a roers vehicle and trailered it down to Alexandria, MN for Shane this past weekend as his broke down. He and his wife then towed his truck all the way back to Bismarck.
Expertise
Heidi and Brenna have made this a wonderful environment to learn and grown within my field. By being a strong support system in which I can ask numerous questions has made it easy to be successful within my position. I am thankful for the opportunity to learn under them with their expertise in their roles and look forward to using all I've learned from them during my internship in the future.
Experiences
The Marketing Team worked hard to put together a fun event for the entire Roers company and their families at the annual Employee Picnic and later in the year for the Holiday Party. Many employees helped out for the events but Brenna worked extra hard on the invites, communications and special touches so employees had fun Roers swag, great food and fun at Thunder Road and the Hilton Garden Inn!
Community
It is always a pleasure walking through finish job sites with future tenants and showing them their future home.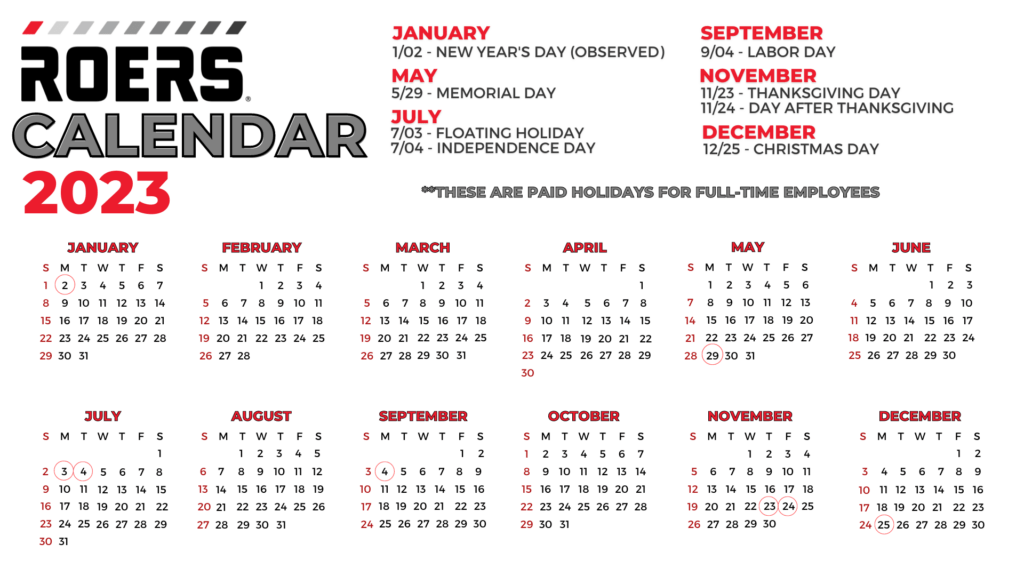 Stay tuned for next quarter's newsletter!